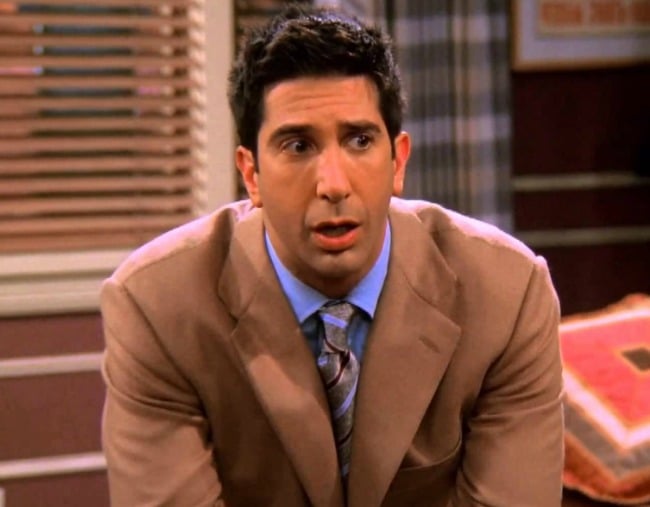 Oh.
This is awkward.
It turns out most of us have been singing the words to the Friends theme song wrong… this whole time.
The very clever people behind ITV's Saturday Night Takeaway discovered this crime against theme-song humanity when they visited Universal Resort in Florida.
As a special treat for their finale episode, the hosts Declan Donnelly, Stephen Mulhern and Scarlett Moffatt, got The Rembrandts to sing "I'll Be There for You".
We've all been singing the Friends theme song wrong. Post continues. 

Then they asked some fans to participate in a live singalong segment.
And that's when everyone in the motherflippin' world realised.
It's 'when the rain starts to pour' not 'when the rain starts to fall'.
One particular home viewer thought she was on a roll, only to sing the word 'fall' instead of 'pour' and be eliminated from the competition.
The internet, of course, is in Friend-themed shock.
Me after realising the lyric was actually "when the rain starts to pour" and not "fall" after all this time. #SaturdayNightTakeaway pic.twitter.com/BffDVpRkS9

— Paul Gold (@PaulGold92) April 7, 2018