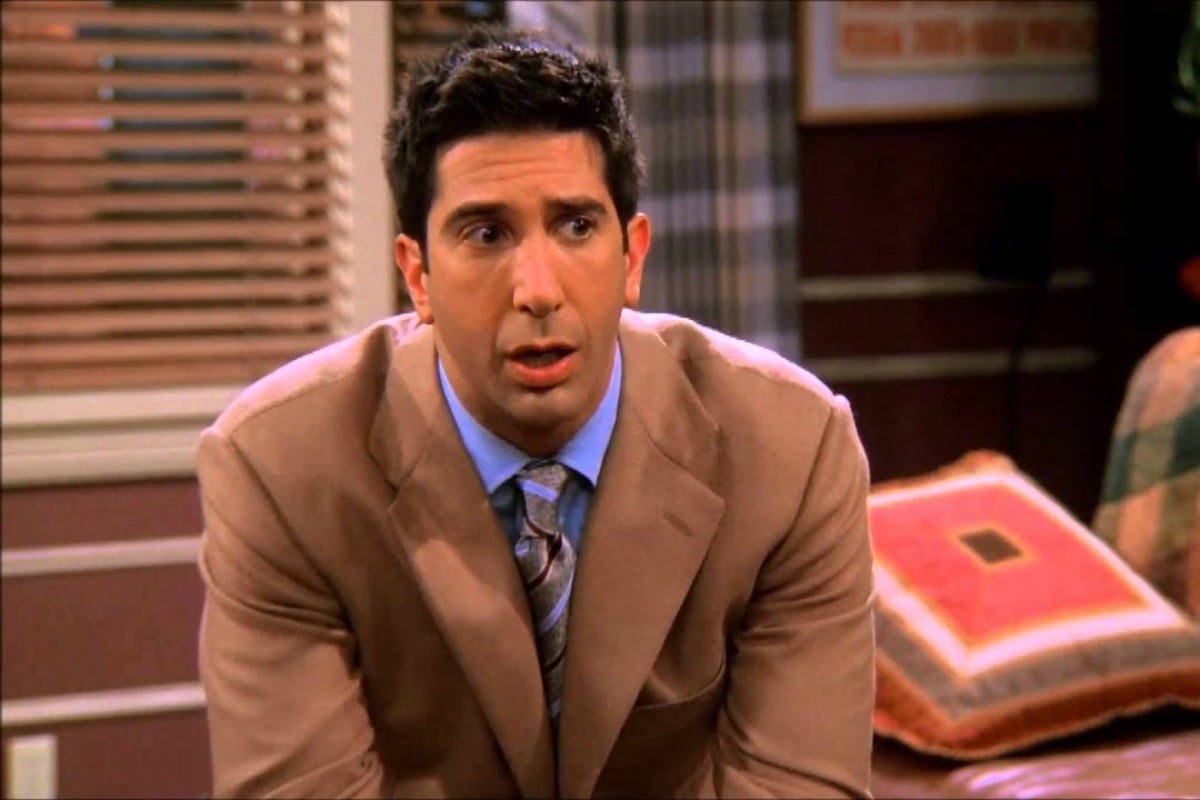 Well.
It turns out Friends was actually way dirtier than we ever realised.
Actress Jane Sibbett, who played Ross Geller's ex-wife Carol on the show, has shared an "outrageous" idea she pitched for one scene in episode 'The One Without the Ski Trip'.
Watch a clip from the Friends scene below.
In the episode, while the rest of Ross' friends are on a ski trip, Ross crashes his ex's dinner date with her new partner Susan.
But when Ross arrived, Susan awkwardly rushed out of the bedroom sporting messy hair and a robe.
When Ross asked if Carol had been asleep, she responded 'Uh, no' before pulling a pube out of her teeth.
Despite normally playing it safe on the sitcom, the producers actually included the subtle joke in the show.
"There was one joke we kept changing. We could get it right," Jane told The Guardian in an interview earlier this week.
"It was the episode where Susan and I are celebrating our anniversary, and Ross comes over at an inopportune moment, and I had to telegraph to him that it isn't a good time," she continued.
"So I removed a little pube from my tongue. That was the only time I pitched something that was really outrageous, and it actually got on air."