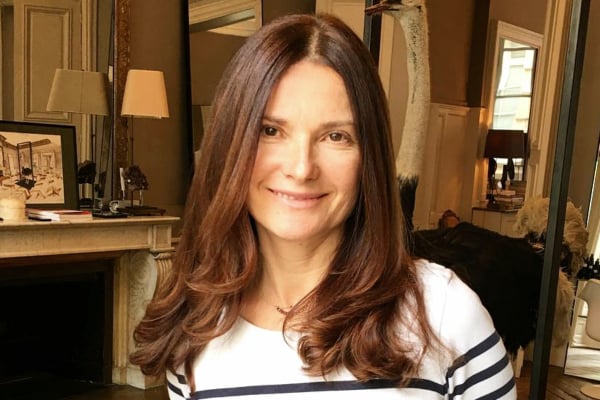 There was a time in our social consciousness when French women were the epitome of ageing gracefully.
Their chic take on monochrome outfits, indifference to wrinkles, joie de vivre and the ability to rock a striped shirt with a glass of red wine in hand was supposedly the superior way to age, but according to Why French Women Feel Young at 50… and How You Can Too, the latest book release by 59-year-old blogger and Parisian Mylène Desclaux, it's a lot of bloody work.
Desclaux is writing from the perspective of a single woman in her late 50s, and she shares her methods for navigating dating, sex and her clearly terse relationship with her biological number. Her advice, however, is questionable at best, and… super problematic at worst.
For example, some of her main points advise women over 50 to never share their real age or throw themselves a birthday party. Have a celebration, she says, but say you're celebrating something else. Grey hair is another dead giveaway, so please be religious with your salon appointments and don't even think about wearing reading glasses, because squinting is apparently much more youthful.