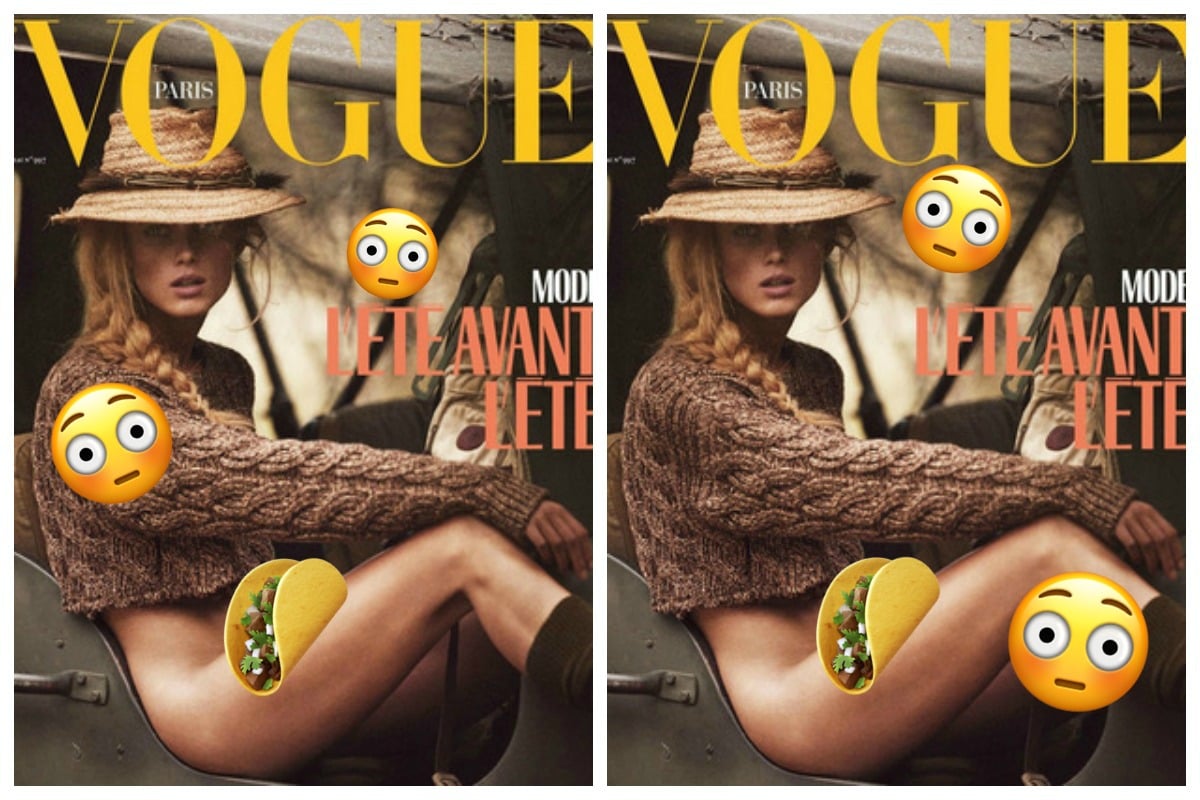 So, it seems pantless photoshoots are becoming a thing and our verdict is nah.
Firstly: we don't understand what you are selling. Vagina tans?
Mamamia Reviews: The Viral Bikini Bottom. Post continues after video.
The latest terrifying trend for women with vaginas comes straight from the vastly unattainable cover of French Vogue, featuring a woman on safari without… pants.
We feel like a pantless safari is a bad idea not only because lions but because rough terrain and also dirt.
Cop an eyeful below: