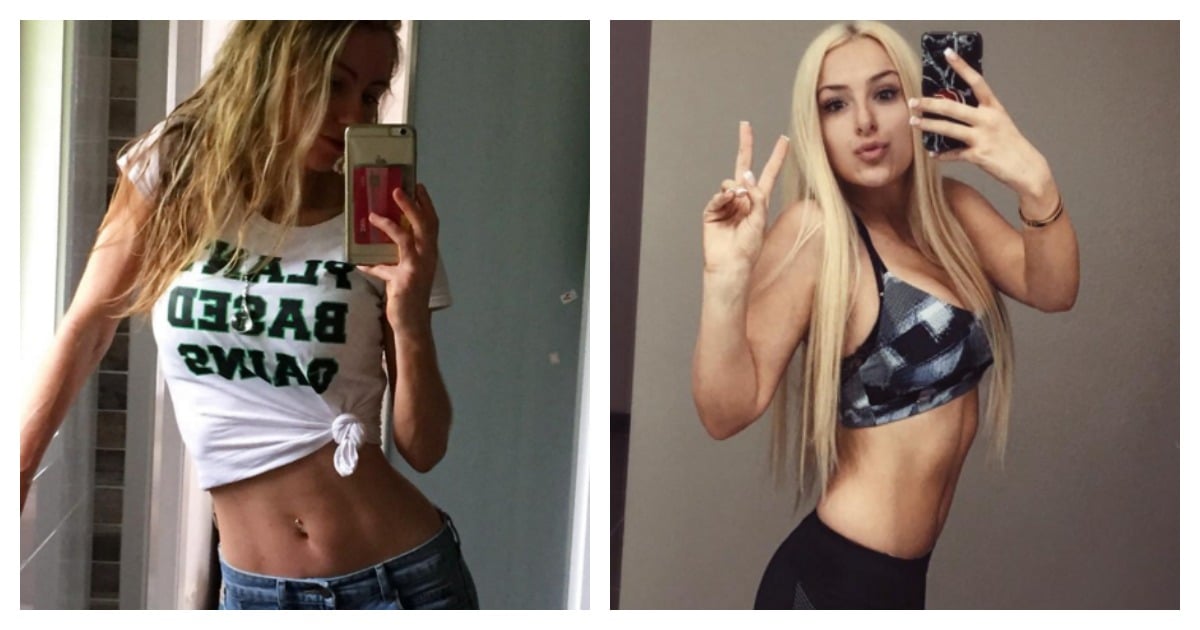 For a community that's supposedly united by a common cause, YouTube's vegan vloggers are being torn apart. And right at the centre of the storm is Australia's very own Freelee the Banana Girl, who's been accused of bullying a 17-year-old fellow vegan Tana Mongeau.
If that sentence left you scratching your head, here's some background info: Freelee, whose real name is Leanne Ratcliffe, is a self-proclaimed "health guru" who advocates a high-carb, raw vegan lifestyle.
She has a 'Raw til 4' diet ebook to her name and is particularly fond of fruit, once boasting that she would eat 51 bananas in a day (hence the Banana Girl title.)
The 35-year-old, who has more than 600,000 YouTube subscribers and 400,00 Instagram followers, doesn't shy away from sharing her thoughts on others in the online 'health' sphere.
Right now, she's ensconsed in a war of words with Mongeau, an American teen who's found a huge following with her videos on veganism, fitness and lifestyle. And it ain't pretty.
The so-called feud began in March, when Freelee posted a critical response to Mongeau's Q-and-A-style video about how she "stays skinny".
Freelee took particular issue with Mongeau's description of "bored eating" and instructions for how her fans could distract themselves from mindless hunger. (Post continues after video.)
"This video should really be called 'How to get fat'," Freelee quipped, before telling Mongeau she needed to "carb the fuck up" and stop ignoring her body's hunger cues.