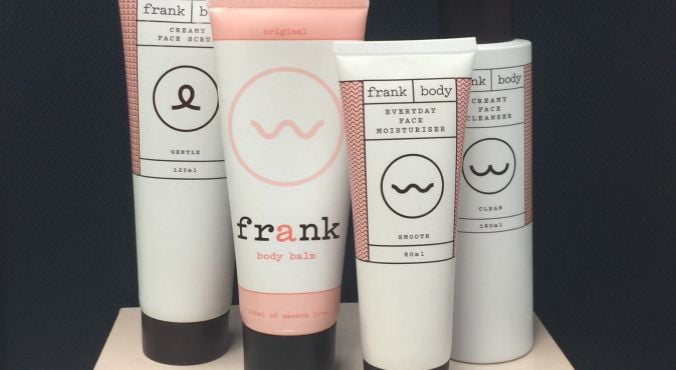 Image supplied.
The crew behind the coffee scrub you see all over Instagram, Frank Body, have recently added to their range by releasing four shiny new skin care products.
RELATED:The coffee scrub that's an Instagram sensation.
Say hello to a new body balm, a creamy face cleanser and scrub, as well as an everyday face moisturiser. The products are 100 per cent Aussie owned and made and, in their words, "only tested on babes".
1. Creamy Face Scrub
This scrub contains the same kind of coffee goodness that made their traditional scrub famous, but it's finer and more gentle for your skin. The high levels of caffeine in the scrub help to stimulate blood flow and help to reduce redness.
The scrub also contains white clay, which helps to detox the skin, and rosehip oil which helps to repair damage cells and nourish the skin.  My skin felt refreshed and really clean after using the scrub, it'd definitely be a great weekly exfoliater.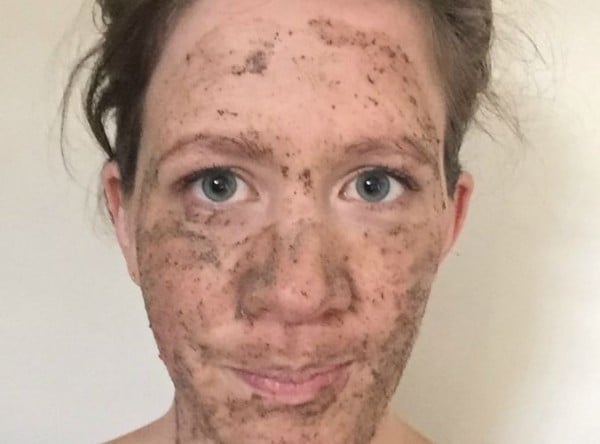 2. The Body Balm
The Frank Body Balm is thick and melts down as you use it, spreading quite easily on the skin. It smells like coffee and orange and contains three nourishing natural oils (coconut, grapeseed and sweet almond) as well as cocoa butter, beeswax and candelilla wax to protect your skin. My tip? Use this stuff sparingly as a little bit goes a long way.