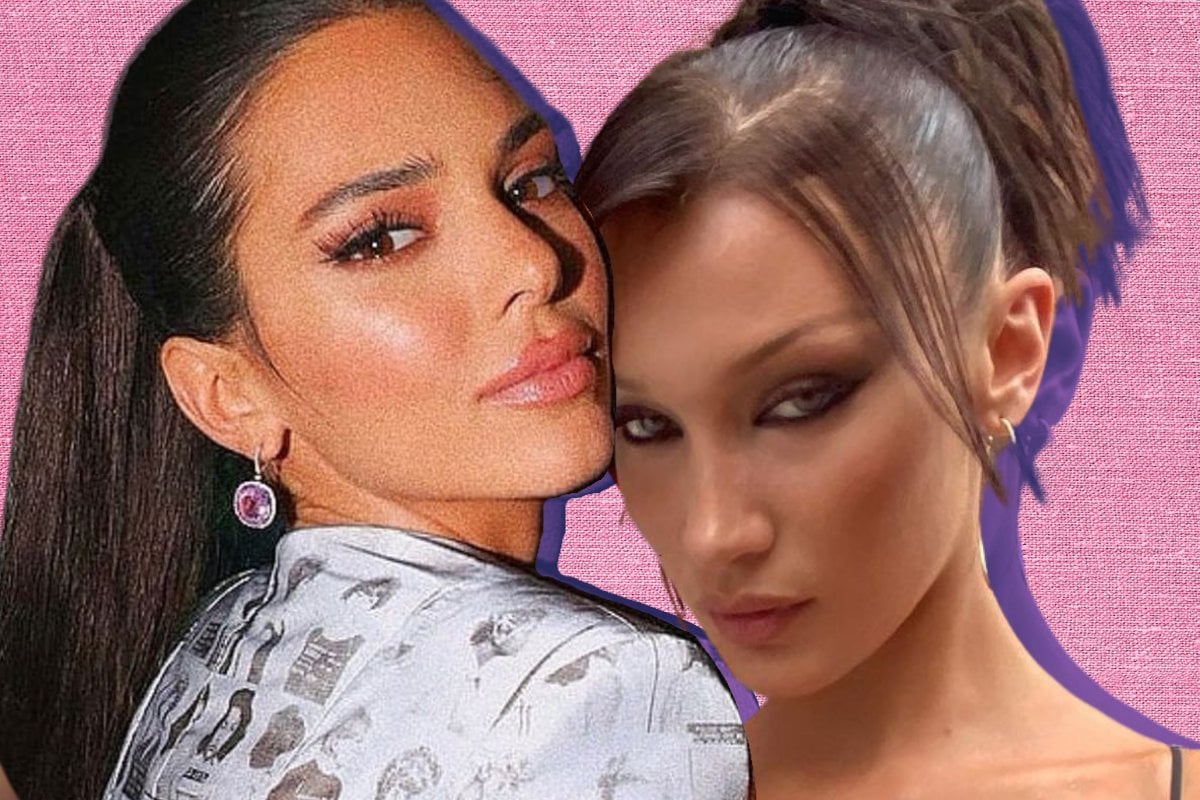 We've seen a lot of viral trends and challenges grace the social media stage, but we must draw the line when it crosses over into cultural insensitivity and appropriation. 
The fox eye trend is one of the latest desired beauty looks, inspired by the likes of Bella Hadid and Kendall Jenner, where individuals are seeking to adopt an eye shape different to their own. 
The finished look is slanted, almond-shaped eyes achieved through makeup, posing and for some, cosmetic work. Some individuals are even shaving off the tail end of their eyebrow to draw on a straighter brow in an attempt to make their eyes look more raised.
As it stands, the #foxeyes hashtag on Instagram has over 97,000 posts and the #foxeyechallenge on TikTok has amassed over 20 million views. YouTube houses endless fox eye makeup tutorials. 
Cosmetic clinics throughout Australia are promoting the "Fox Eye Thread Lift", a non-surgical procedure where dissolvable threads are used to lift and elongate the eye while simultaneously lifting the brow tail. 
Watch: Try the smokey eye makeup trend instead. Here's how to do it. Post continues below.