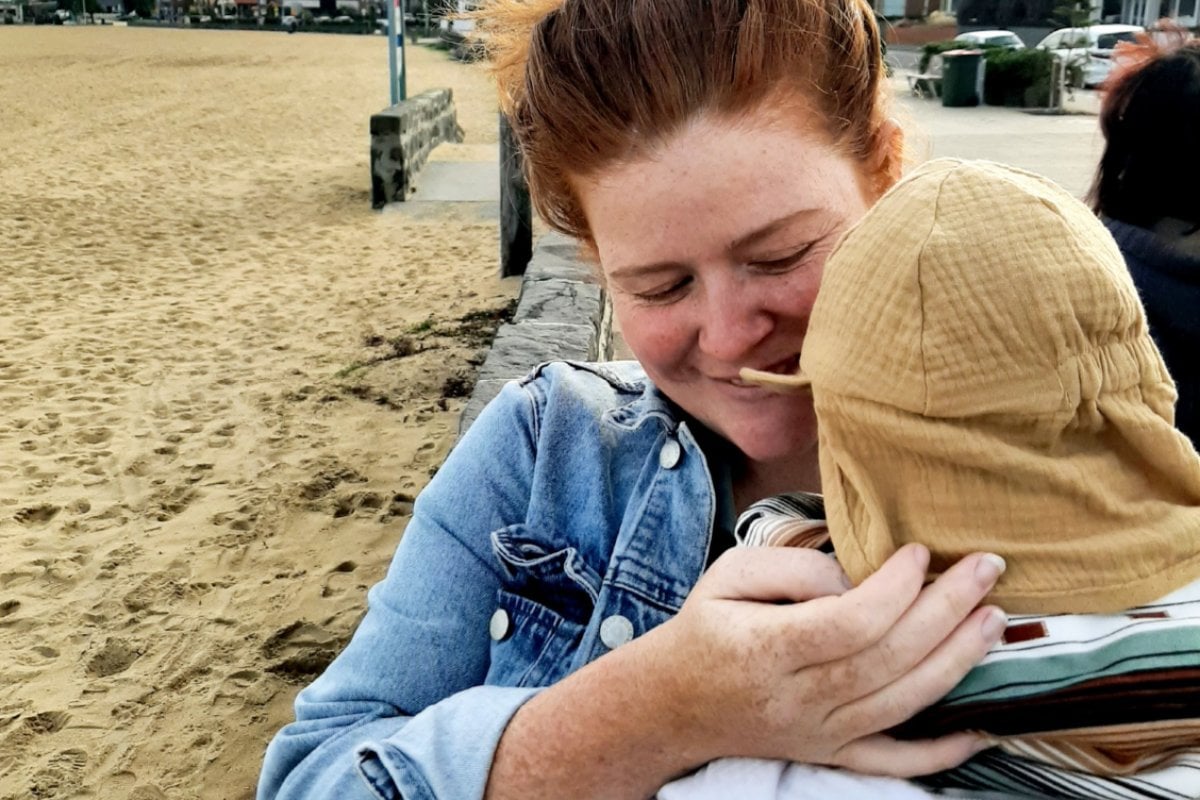 It has taken me weeks to finish this brain dump. It's 1,200 words. I used to finish 1,200 words in a day and now it takes weeks. 
Why? Because I'm now a mum to a three-month-old absolute dream-boat named Elka Joy, which means my life is all consumed by every moment she isn't sleeping (and even then, I'm consumed by her too). 
She brings me the most pure sense of inexplicable joy and every time she does literally anything new; I feel pride and excitement all at once.
While you're here, watch Laura Bryne share the pressures that mothers face in their daily lives. Post continues after video.
But the other truth is that the last 12 weeks have been the most terrifying, emotional times of my life.
In 12 short weeks, I have lost my prior sense of identity and found a whole new one, Elka's mum. 
The fourth trimester - the first 12 weeks or so of a newborn's life - hit me so hard and I'm only now slowly accepting the old me is gone and a new one is starting to exist. 
I decided to write this for cathartic purposes mostly, but also because I wanted to be honest. I truly believe women are doing a disservice to one another by not being honest. 
Aside from the fact that pregnancy was not all glowing beauty and cute bump outfits like I'd been sold, people don't really give you their stories about what to expect once the baby is actually here, other than 'newborns sleep loads' or 'enjoy the time, they grow so fast'.
Part of me thinks that's because mothers block out a lot. But I didn't. I wrote it down as things happened that took me by surprise and threw my mind, body, and soul through the ringer. 
So here are some truths to know about the fourth trimester: 
1. You will get really frustrated hearing that breastfeeding gets easier.
You are being told that breastfeeding will get easier while your nipples are bruised and blistered and heavy and burning. But mostly, it really does get easier. And then when it is easier, you get annoyed that you didn't listen.