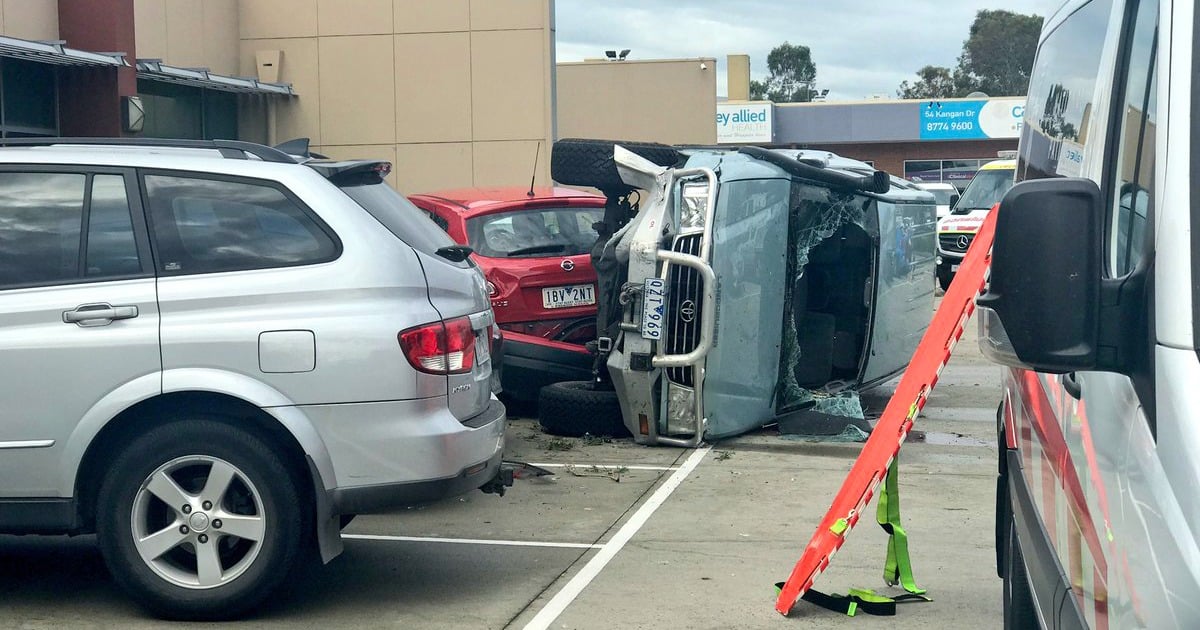 The father of a four-year-old boy who was struck and killed by an out of control four-wheel-drive in Melbourne on Friday told witnesses he blamed himself for the accident.
Sarah and Cameron Smith, who were travelling behind the Toyota Land Cruiser outside the Epworth Specialist Centre in Berwick when tragedy struck, told the media the boy's father said it was his fault as they fought in vain to save his life.
"I remember the dad saying 'it's my fault'. It's not his fault," witness Sarah Smith told the press congregating outside the accident.
As police try to piece together exactly what happened on Friday afternoon, AP report the 56-year-old driver of the vehicle had just left nearby Casey Hospital after receiving dialysis treatment.
Witnesses at the scene said the driver's speed was increasing before impact, with one telling reporters the four-wheel-drive became airborne for about "six or seven metres" and took out at least 10 vehicles.