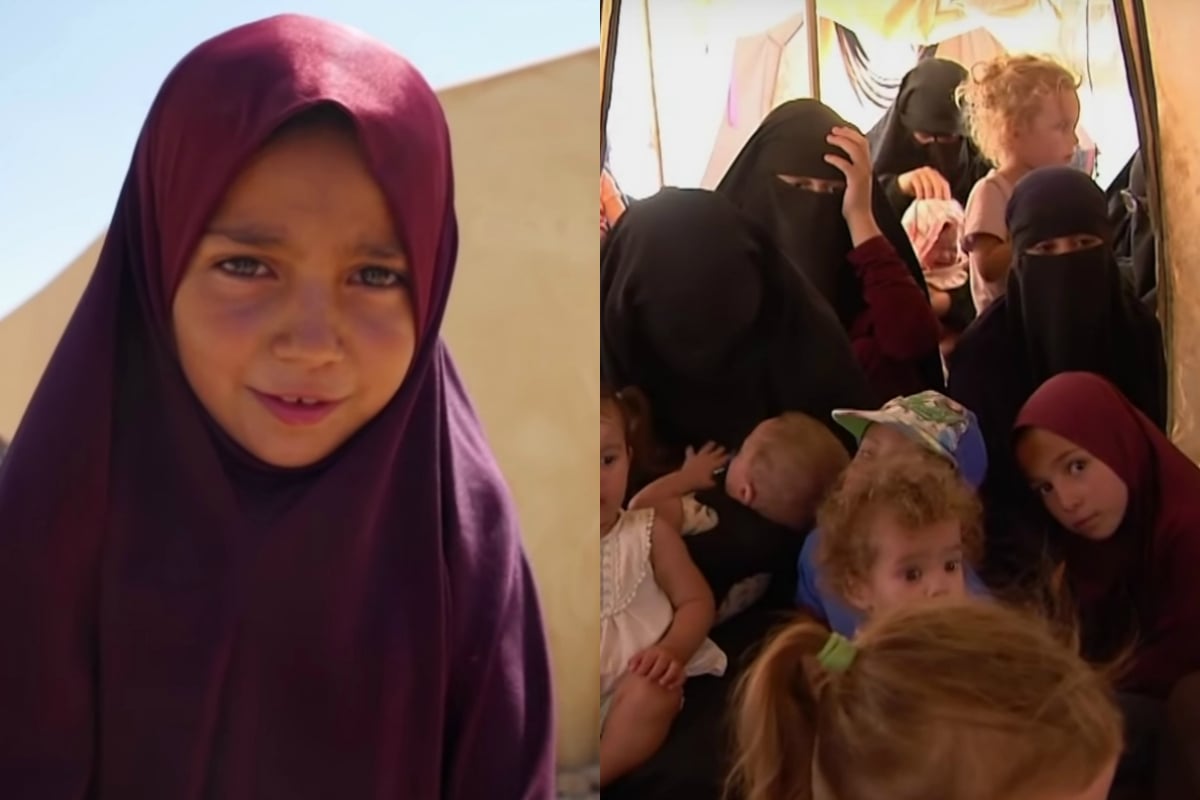 Living within the sea of flimsy white tents in the infamous Al-Hawl refugee camp in Northern Syria are 20 Australian women and 44 Australian children.
They're currently stranded in the squalid camp, unwanted by their country after years of being trapped in war-torn Syria under Islamic State.
These children, 30 of whom are under five, have no access to education. The healthcare is inadequate. In summer, temperatures can reach over 50 degrees and in winter plummet to freezing. Violence is commonplace. Children use plastic bags as toilets. There are traces of E. coli in the drinking water, according to a report by The Guardian.
Nine-year-old Maysa Assad is one off 44 Australian children stranded in Al-Hawl refugee camp. Post continues below video.
Speaking as part of a Four Corners investigation, the women say they were duped by their male family members into travelling to Syria and joining the Islamic State.
Some of the children travelled there with family members, but many were born in Syria.
In 2011 aged 22, Mariam Dabboussy married Kaled Zahab. They lived together at the Zahab family home in the Western Sydney suburb of Condell Park, as did Kaled's brother Muhammad Zahab.