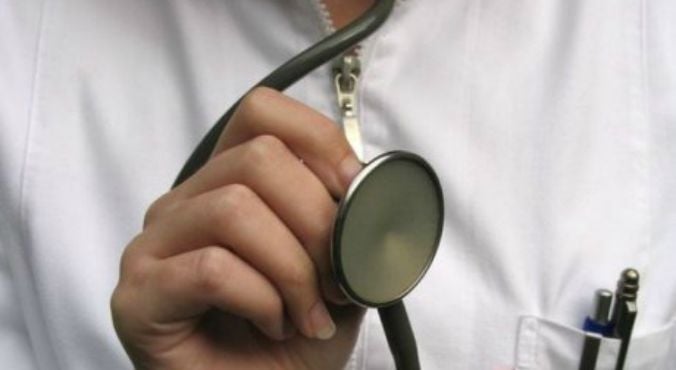 Image via ABC.
When we are sick or in pain we do not realise that what is done, or not done, in the GP's surgery can set us on a journey to a place we may not want to be.
We might be grateful to a doctor who takes the trouble to send us off for a scan, without realising that that seemingly simple and benign decision can have implications which last for years.
A special Four Corners investigation tonight reveals many of the treatments and tests we get are unnecessary, sometimes harmful and needlessly expensive, costing the health system billions of dollars every year.
Key points:
The annual health budget is almost $155bn. Four Corners has found that nearly one-third of that – about $46bn – is being wasted.
Many of us are receiving tests or treatments we don't need, and some of these are harmful.
Since GPs were given permission to order MRI knee scans three years ago, the number of scans has gone from zero to over 150,000 in the past year. It's estimated that at least half are unnecessary.
Knee replacements cost up to $23,500 per procedure and last year cost the public and private health systems more than $1 billion – not far short of 1 per cent of the national spend on health. About 20 per cent may be unnecessary.
Figures from the Australian Institute of Health and Welfare show Australia spends just under $155 billion on health each year, and it is estimated that one-third of that amount — about $46 billion — is being squandered.
This is total spending by federal and state governments, private health insurance and in hard cash from patients in gap fees.
Adam Elshaug, Associate Professor of Healthcare Policy at Sydney University, is an authority on what is called low-value care and has identified at least 150 unsafe, inappropriate or ineffective medical services that receive Medicare and health insurance rebates.
He says the system is wasting precious health dollars and putting patients at risk.
"We know that patients are being harmed by receiving tests and treatments that they should never have received," he said.