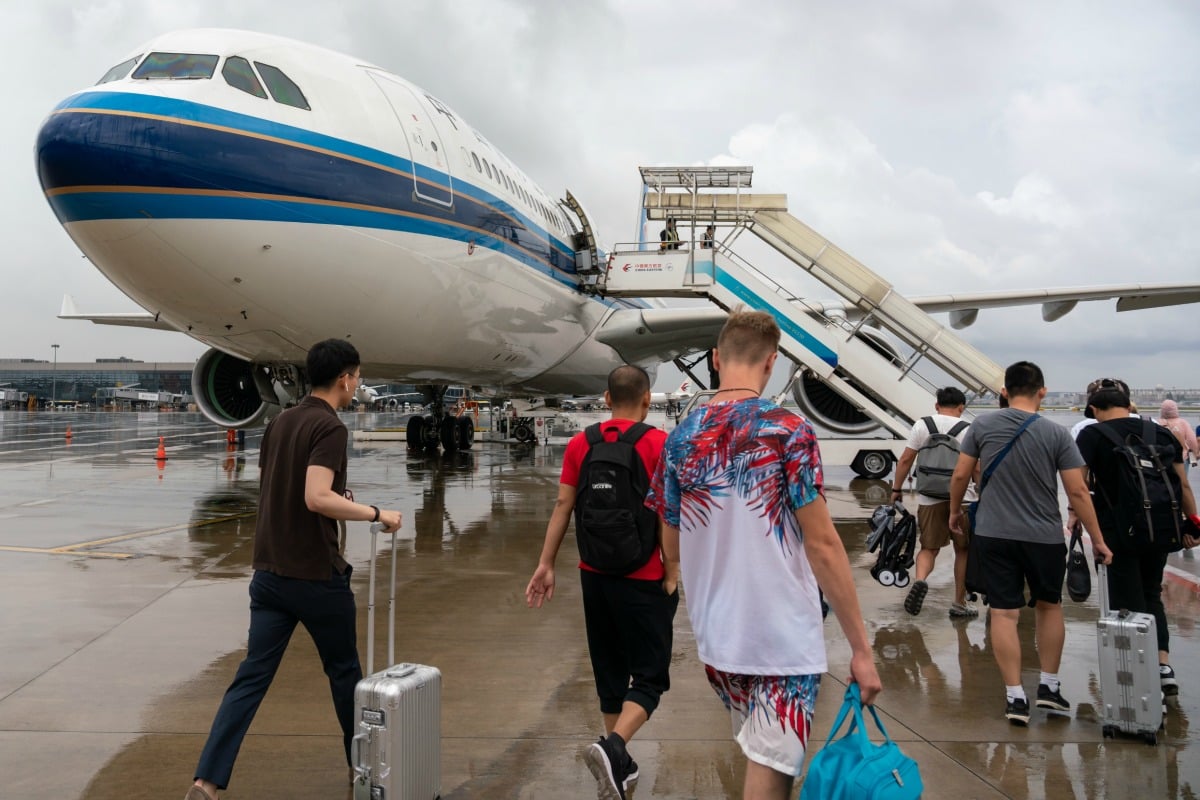 China Southern Airlines Flight 321 touched down in Melbourne from Guangzhou on January 19.
On board was a 58-year-old man from Wuhan, who five days after arriving in Australia presented to a local GP with a fever, cough and shortness of breath.
He had COVID-19 and was the first known case of the deadly and highly transmissible disease in our country.
WATCH: The preview for Four Corners last night. Post continues after video.
Despite being well prepared – calling ahead to the Monash Medical Centre and wearing a mask on arrival (he was well aware of the disease's prevalence in his home country) – he'd already been in the Melbourne community for a week.
The same day the man was confirmed as being COVID-19 positive, three more people were diagnosed in Sydney.
They'd all flown in from Wuhan.
Two days later, a 21-year-old from Wuhan – studying at the University of New South Wales – tested positive.
Then, a man and a woman from a Wuhan tour group who had flown into the Gold Coast were confirmed as positive.
COVID-19 started on our shores with these seven people, and now it's infected more than 4000, killing 19.
But as Professor Sharon Lewin, Director of the Doherty Institute, explained on Four Corners last night: "there was no reason we were going to be protected" from this virus given the high number of Chinese tourists and students that frequent our country.
The spread of the virus to every state and territory in Australia – was in Dr Norman Swan's opinion – because of a series of mistakes, fiascos and mishandlings.