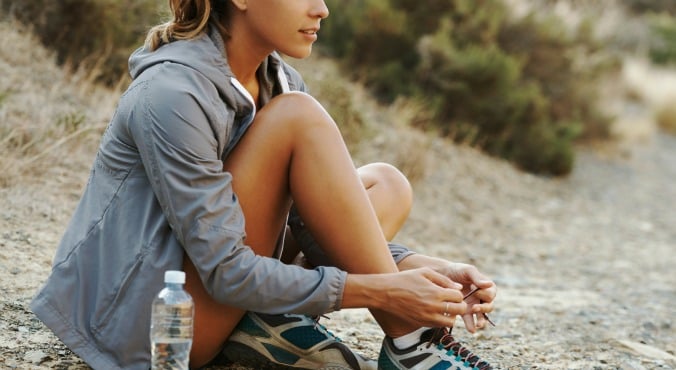 Image: iStock. By Corneel Vandelanotte, CQUniversity Australia.
It's that time of year when many are trying, and some are failing, to live up to their New Years' resolution of managing their weight. Many of these probably include resolutions to be more physically active in striving for this goal.
But first, there are some common misconceptions about exercise and weight loss that need to be addressed.
Myth 1. Exercise is the best way to manage your weight.
While there is plenty of evidence showing people can manage their weight just by being physically active, it is also one of the hardest ways to go about it.
Our energy balance is mostly determined by what we eat and our metabolic rate (the energy you burn when you do nothing). Our energy balance is determined only to a small extent by how active we are. That means managing your weight just by being active is very hard work.
The American College of Sports Medicine recommends accumulating 250 to 300 minutes of moderate intensity exercise per week to see results. That is twice the amount of physical activity recommended for good health (30 minutes on most days), and most Australians don't even manage that.
The best way to manage your weight is through combining a nutritious, low-calorie diet with regular physical activity. (Looking for an effective stretch? Try this one from Paper Tiger. Post continues after video.)
Myth 2. You can't be "overweight" and "fit".
Inactive people of healthy weight may look "OK", but this isn't necessarily the case. When you're not active you have a higher risk of heart disease, diabetes, high blood pressure, osteoporosis, some cancers, depression and anxiety.
Several studies have demonstrated the association between premature death and being overweight or obese disappears when fitness is taken into account (although another study disputed this).