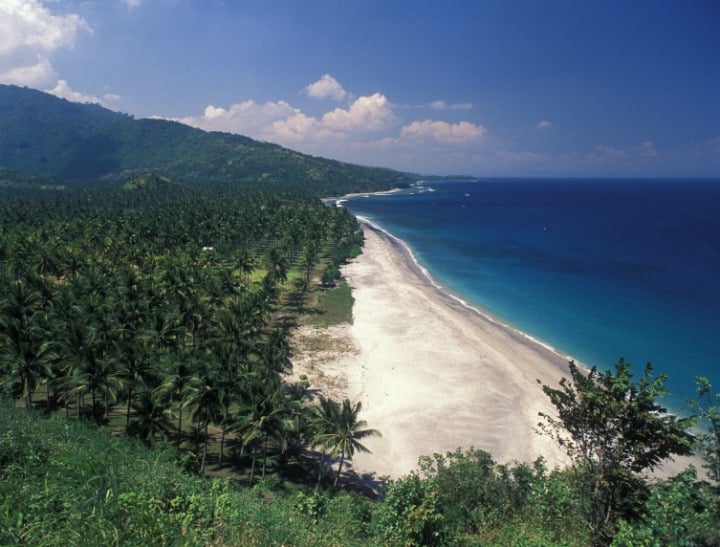 We've rounded up all the latest stories from Australia and around the world – so you don't have to go searching.
1. Four Australians have been injured after a Bali ferry explosion.
Indonesian authorities have confirmed that four Australians have been injured and hospitalised after a ferry explosion in Bali.
According to the ABC, at the time of the explosion there were 129 passengers on board. Four female Australians were among those injured.
The fast ferry was travelling between the Indonesian islands of Bali and Lombok.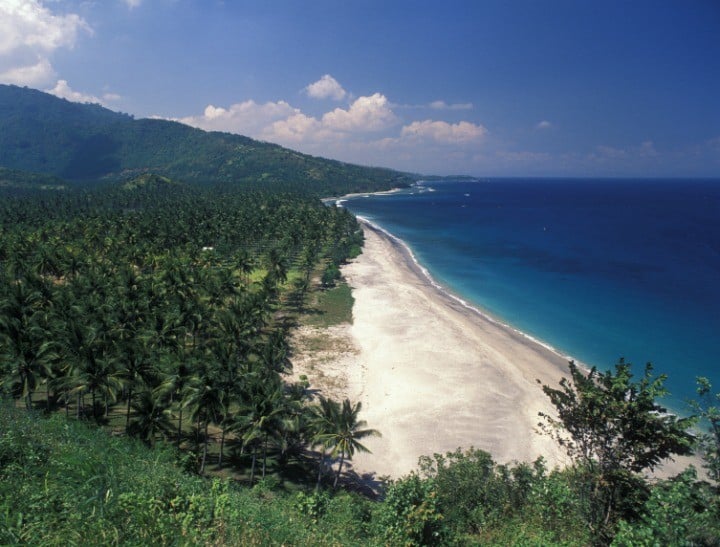 The case of the incident is believed to be a faulty fuel line which burst and led to the boat's engine exploding, setting the vessel on fire.
The ABC reports that 11 passengers have received burns and eight have suffered broken bones.
At this time, there have been no reported deaths from the incident.
2. Pakistan released eight men charged with the shooting of teen education advocate Malala Yousafzai.
Nobel Peace Prize winner Malala Yousafzai was shot in the head in October of 2012 by a group of Pakistani Taliban militants, as she traveled home from school in Swat, northwest of the capital Islamabad.
According to The Australian, in April, legal and security officials announced that a court had sentenced 10 men to life imprisonment over the attack. No media were present for any of the hearings. But now it seems that only 2 men were convicted – and the others were released.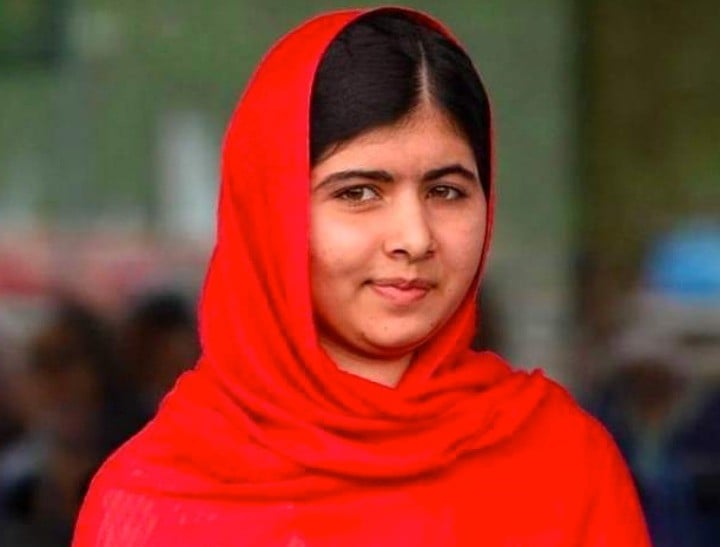 Swat district police chief, Salim Khan Marwat, has revealed that the anti-terrorist court had in fact cleared all but two of the suspects.
"Two of them were sentenced to life imprisonment while eight others were acquitted," he said.
He continued, "I have no knowledge where the eight persons are now — either in military custody or released."
The man suspected of firing the weapon at Malala has been named by officials as Ataullah Khan. It has now been revealed that he is believed to be on the run in Afghanistan, with the man who ordered the attack – Pakistani Taliban chief Mullah Fazlullah.
Malala has since become a global symbol of defiance, winning the 2014 Nobel Peace prize.
3. Petition to stop a disgraced US preacher who calls women "penis homes" from attending the Hillsong national conference.
Hillsong has been criticised over inviting disgraced US pastor, Mark Driscoll to take the stage at one of Australia's largest Christian conventions.
ABC's lateline program has revealed that disgraced US pastor Mark Driscoll, was forced to resign as pastor from his Seattle-based church due to complaints from staff about his behaviour.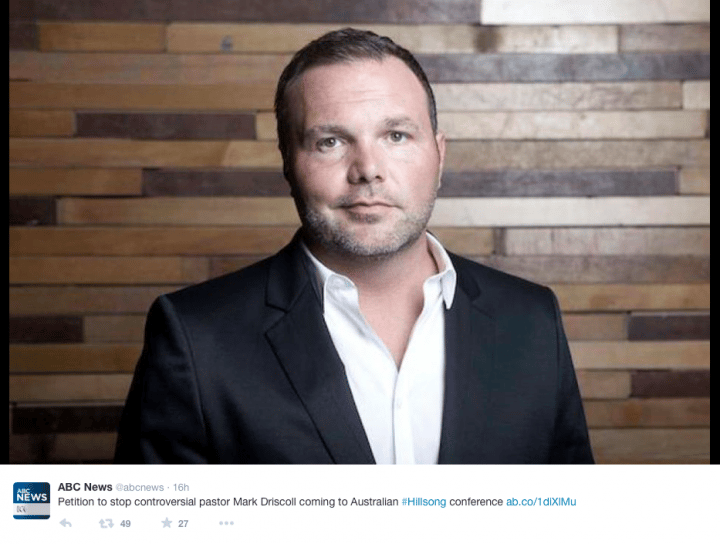 The Seattle-based church carried out an internal review, finding him guiltily of arrogance, "responding to conflict with a quick temper and harsh speech, and leading the staff and elders in a domineering manner," the ABC reports.
Additionally, during Hillsong's annual conference, the controversial pastor once likened women to 'penis homes.' He has also told women to serve men, saying, "Within the covenant of marriage, men are the head and women are the helpers."
In response, an online petition has been created to protest Mr Discroll's attendance at the Hillsong event and its European equivalent.
So far, the petition has garnered over 1,000 signatures.
4. Germanwings Airbus A320 crash: co-pilot sought help from dozens of doctors.
A state prosecutor in France has revealed that the co-pilot, who crashed a Germanwings plane into the French Alps, had approached dozens of doctors.
Earlier this year, it had been publicised that in the weeks leading up to the deadly crash, the co-pilot, Andreas Lubitz, had spent time online researching suicide methods and cockpit door security.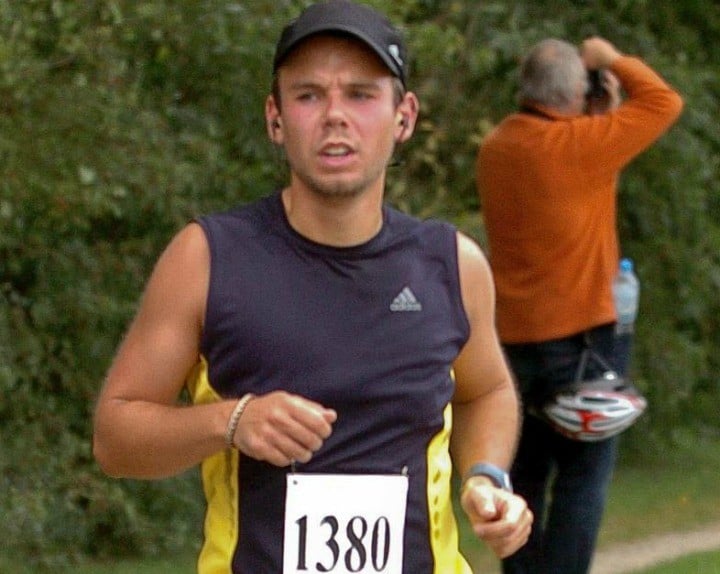 Now, News.com reports that Marseille prosecutor Brice Robin has disclosed that Lubitz, also sought advice from dozens of doctors about an undisclosed ailment.
The revelation suggests that Lubitz was desperate to find an explanation for a physical or mental illness.
Mr Robin is yet to elaborate on the specifics of Lubitz's cry for help.
5. Outbreak of whooping cough in one of Australia's most poorly vaccinated areas – the northern coast of NSW.
The North Coast Public Health Unit has issued a whooping cough warning after an unusually high number of cases have been reported in the Bellingen and Coffs Harbour areas.
The Daily Telegraph reports that Bellingen has one of the lowest rates for vaccination in Australia at just 70.4 per cent of five-year-olds fully vaccinated.
While the Coffs Harbour area has an immunisation rate of 88.9 per cent, a percentage which sits well below surrounding suburbs and the nation's 92.2 per cent.
Paul Corben, director of the North Coast Public Health Unit has indicated whooping cough is developing as an epidemic in the two towns.
Speaking to The Daily Telegraph, Mr Corben said, "Firstly, we strongly urge pregnant women to ensure they are vaccinated against whooping cough in their third trimester, ideally at 28 to 32 weeks, as it offers the best protection for babies until their first vaccination at six to eight weeks of age."
He continued, "It is also vital that parents ensure all their children are up to date with their vaccinations to minimise the risk of whooping cough circulating in the family and at school."
Watch today's news headlines:
Do you have a story to share with Mamamia? Email us [email protected]