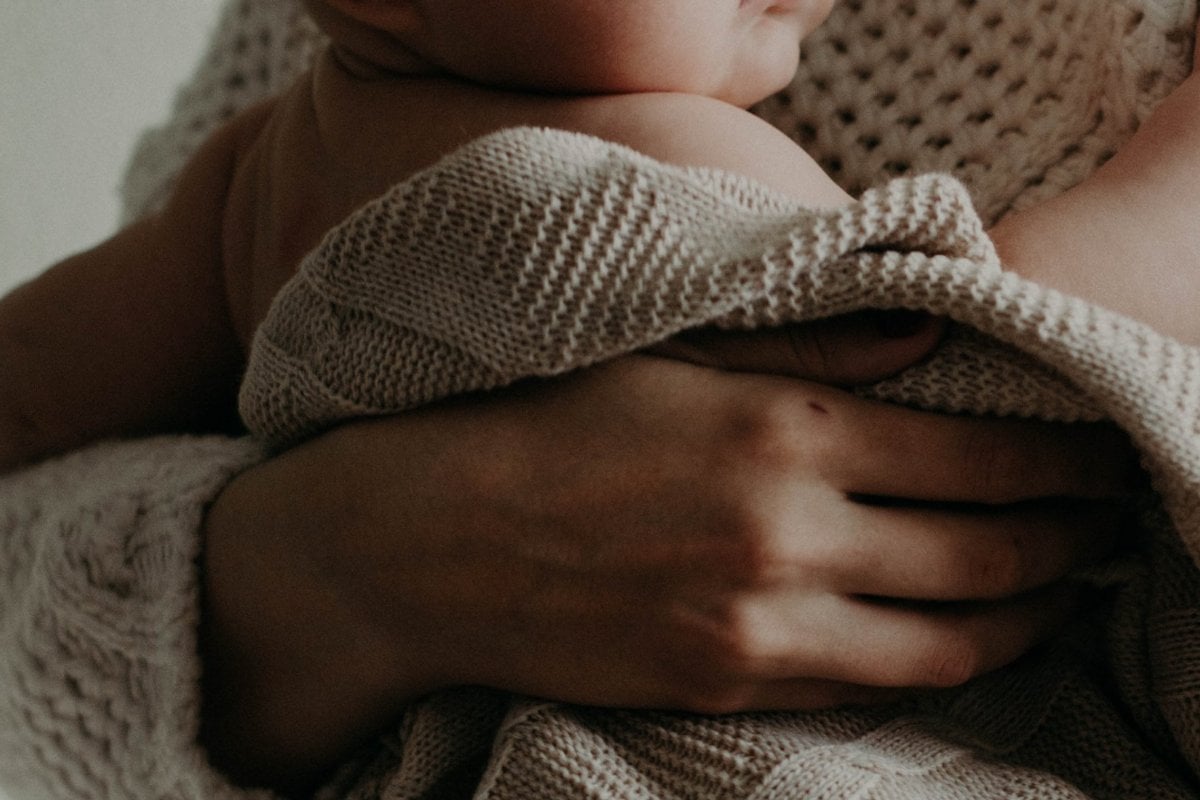 I pressed the red 'end call' button and already I had fallen in love. 
It was not dissimilar to the sudden onset of hope and excitement at the appearance of double lines on a pee stick. Only this time, I had just 10 minutes until your arrival. Only this time, I knew for certain I would also lose you.
It was another beginning, in a sea of endings. There had been no name given, no gender, nothing offered about the world in which you were leaving, in order to enter mine.
All I could do was assume and set out to prepare. 
Watch: This is the reality for Aussie kids living in foster care. Post continues below. 
Smaller nappies, formula. Where did I put that stash of baby clothes?
I wondered for a brief moment about the lessons this one would bring. For in the end, there are always lessons. Each one brings their own. 
The sun was bright as I lifted him out of the unmarked car. A brief exchange with the suits who could offer me little additional information about him. I turned him over in my arms, carefully, for there was more fragility than I had fore planned. More pain than I'd calculated.
I looked into his eyes, but they weren't looking. They were far away. The pain - it was coming from there. Coming from the beautiful, but vacant, big, brown eyes, that had no preference for looking at me. 
He was tiny, and already a product of systemic failure. But, he is here now. Here in my world. He is safe. Together for now. 
I knew all too well what my job was now - to love, almost blindly, knowing it can all end in an instant. And so that's what I did. I loved; hard.
My children followed my lead; they affectionately named him Wombat.