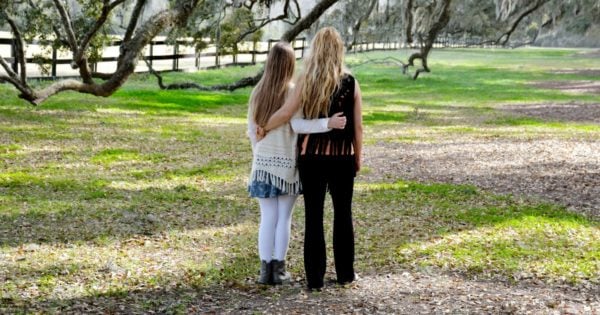 Danielle had always wanted to be a foster parent.
Having grown up in a low socioeconomic area, she understood the kind of hardships vulnerable children face.
Over a number of years, Danielle, 43, has fostered and provided respite care for a number of disadvantaged children.
I asked Danielle what's involved in becoming a foster carer. She explained that it's a lengthy process involving a number of security checks. It requires, "a lot of self-reflection, homework type things, asking how you would deal with certain situations. Key Assets, my foster care agency, were very supportive throughout the whole process."
I spoke to her about her relationship with one particular young girl, who lived with her until she made the decision to return to live with her birth family. This is something that is quite common with older teenagers and is referred to as 'self placing.'
Danielle first met 12-year-old Rachel* through respite care. She told Mamamia, "We hit it off immediately…we just really had a strong connection, and that respite care turned into a long term placement."
Respite care is often provided for a child if their carer has other commitments or falls ill. Danielle took Rachel in for a two-week period, and felt an instant bond. When she returned to her foster carer, Danielle continued to see Rachel one weekend every month, and developed what she describes as a "big sister" type of relationship.