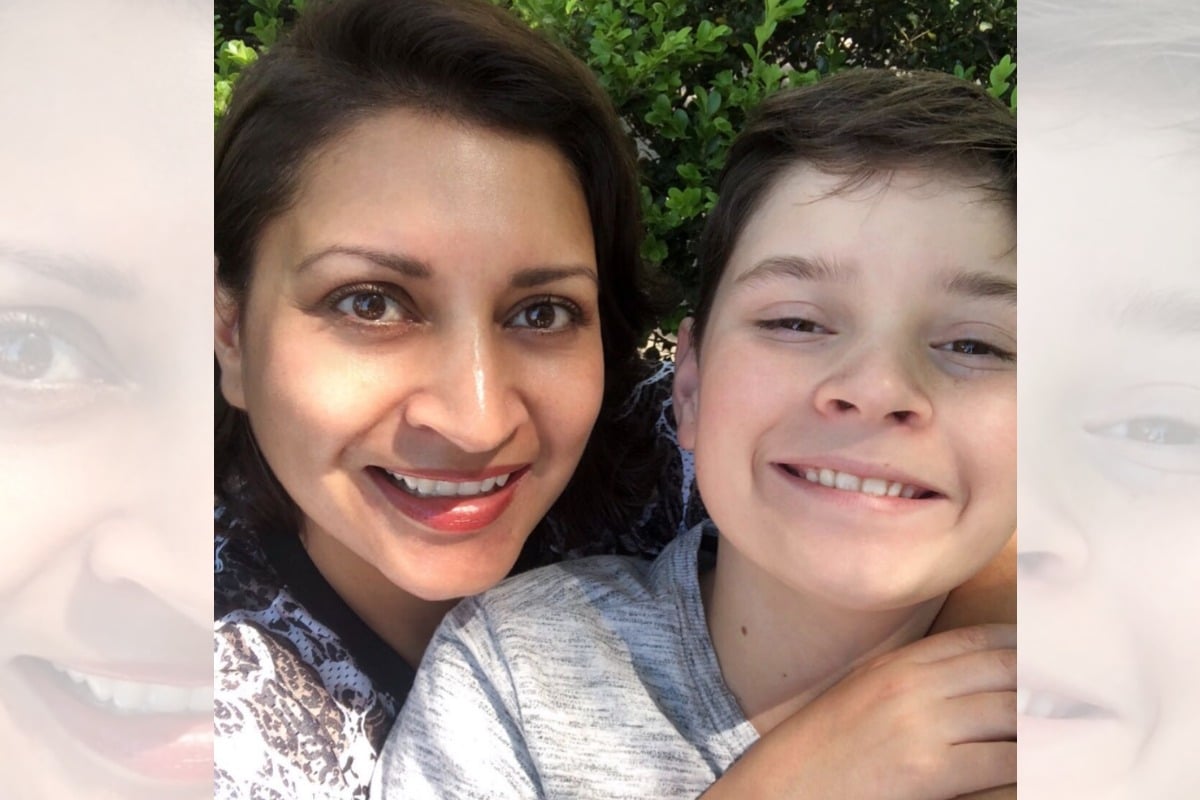 Warning: This story deals with violence and abuse.
If you're a parent, you know you can lecture your kids about stuff until your voice is hoarse – but nothing teaches them a lesson like seeing consequences. And this week, the internet did just that – showed our kids what happens when you feel entitled to behave in a certain way.
In an allegedly criminal way. In a way that makes you part of the problem with the epidemic of domestic violence in Australia.
Yes, I'm talking about that disgusting video of a 'man', responding to his pregnant partner when she asked him to stop playing a video game and come to dinner. The gamer named "MrDeadMoth" called her a dog, screamed profanity, and allegedly hit her – in a sustained attack, with their small children audibly screeching in distress about what they were witnessing.
We know all of this because he was connected to a live stream, and the world saw and heard most of it. Which was fortunate, because it gave those who were watching the alleged assault the chance to alert the police, leading to the man's arrest and him being charged, and served with an AVO. As the video went viral, he was also sacked from his job.
Mamamia Out Loud is the podcast with what women are talking about. This week, they discuss the alleged Fortnite assault, and how much it actually has to do with a video game. Post continues below.
Now of course, I would have much preferred my 11-year-old had not seen this deeply disturbing video. But, before I'd even heard about it, he and his friends were watching it, sharing it, and talking about it on WhatsApp. They were distraught. They were appalled. They had lots of questions. And my son asked me all of them:
Why did he hit her when she made dinner for him? Why didn't he just pause the game? Why did he call her a dog? Why didn't he stop when the kids started crying?
Why didn't he stop? Why did he tell her he pays the bills – what difference does that make?
Why didn't he turn off the camera?
All excellent questions. But it was the last one that gave me the most chills.