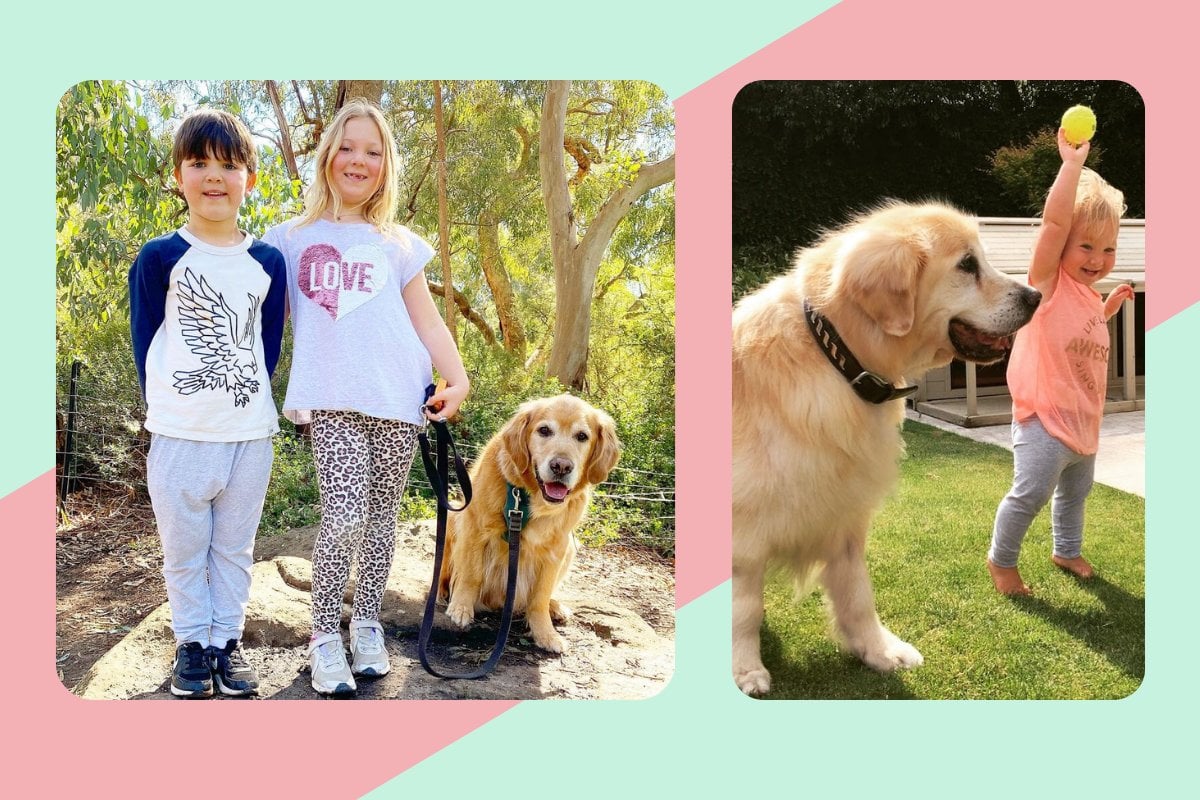 There is nothing more beautiful than seeing your children and dog together actually enjoying each other's company. But let me tell you, building relationships and bonds can take time. Understanding this from the start and not rushing it, will help the relationship between your child and dog to grow in the right direction from the very beginning.
Today, I am going to help give you some things you CAN do to help build up that relationship between your child and dog that is going to be safe and positive for both. As parents we are so quick to say, no don't do this, no don't do that. But generally, when our kids hear this, the more they want to do those things. So just as you want to say "no no no" – stop yourself, take a deep breath and think – what CAN they do? 
Let's start being proactive and not reactive.
So, in this article I will provide you with proactive and fun tools you can use when your child or your dog wants to engage but you want to ensure the interactions are safe and everyone is enjoying themselves.
Watch: Dogs can tell when you're upset, and they want to help! Post continues below.
How to help build bonds between your dog and child.
Be understanding that building bonds, building relationship can take time. Children can be scary and unpredictable to many dogs, especially the younger they are. Trying to rush or force a relationship between your dog and child can be really damaging as it is important that our dogs have choices. 
So, let's start by giving dogs a choice. Do they want that pat? Do they feel like playing? Do they want to engage? Or are they resting and just want to be left alone? Teach this to your children early on. Instead of approaching your dog, call him over to you. 
Give him the choice to say no. If he doesn't come then leave him, he's not interested. If he does, give a couple of pats and see if he's enjoying. If so, keep going, if not, stop. A saying from Family Paws which I love is: "Invites decrease bites". Please remember that as parents, modelling these behaviours is super important, so you should absolutely be doing this too.