Yulia Skripal, 33, had just finished eating at Zizzi, a pizza restaurant in the English city of Salisbury with her 66-year-old father, Sergei Skripal.
After leaving, the pair was seen walking through an alley near the restaurant. Minutes later, they were found unconscious on a bench outside a shopping centre.
Witness Freya Church, 27, was leaving her job at Snap Fitness on Sunday about 4pm, when she saw Yulia and her father on the bench.
"I was particularly worried about her," Freya told The Telegraph.
"She was slumped over on the man's shoulder. To be honest, I thought they might be homeless but they were perhaps better dressed.
"I just thought this is weird, especially as she was clearly quite a bit younger than him.
"There was no one else there near them at this point. No one was helping them."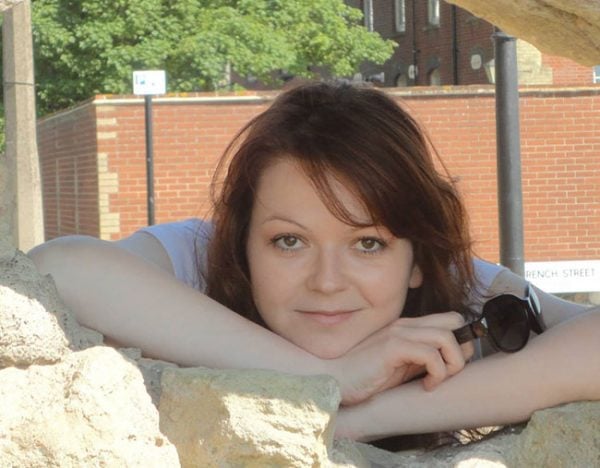 British police and counter-terrorism officers believe the pair have been poisoned, and are currently racing to determine the substance responsible for their illness.
It's been revealed that Sergei - who, along with his daughter, is critically ill in intensive care - is a former Russian double agent convicted of treason in Moscow for giving the identity of dozens of spies to British intelligence.
Sergei - described by his neighbours as a quiet man who dressed casually and drove a BMW - was given refuge in Britain after he was exchanged in 2010 for Russian spies caught in the West as part of a Cold War-style 'spy swap'.