Here at Mamamia, we're having Bachelor and Bachelorette withdrawals.
Think clammy palms, nervous twitches, night sweats. OK it's not quite that dramatic, but the end of Sophie Monk's The Bachelorette has left a void in our hearts that desperately needs to be filled. And you being here suggests you might be feeling it too.
No matter what anyone says, it's only mildly strange normal to miss the friendly faces we hung out with every Wednesday and Thursday night for the last five years. Which is why we're here to lift all of our spirits with a reminder of all the Bachelor and Bachelorette contestants you forgot you, well, forgot.
Yes, Sam and Snez are bloody cute, and it doesn't really get any better than Tim and Anna. But these characters right here are the ones worth remembering.
Dani Sanby, The Bachelor Season One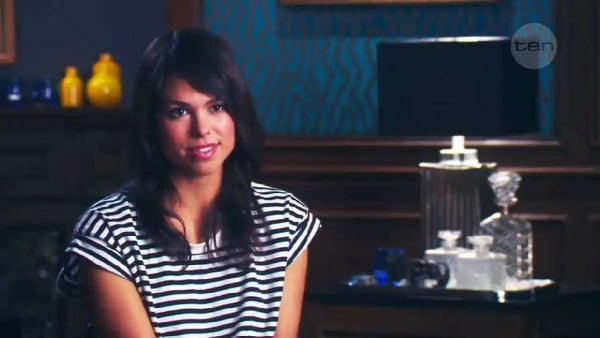 In Australia's very first taste of The Bachelor, Dani was our original Bach villain. After making it into Tim Robards' final four only to be sent packing, the then-event manager described her villain-esque behaviour as that of a "sexually-aggressive psycho". Her words.
In 2017, it's pretty hard to find a trace of Dani on the internet (which is probably intentional, mind you). However, if her Facebook page is anything to go by - yes we stalked, but this is a judgement-free zone because you clicked on this post - Dani's made the move from events over to marketing.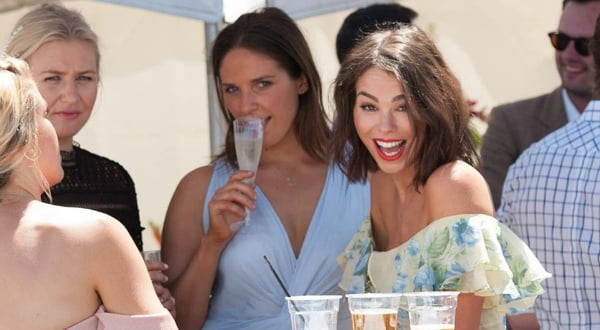 NEXT!
Georgia Tripos, The Bachelor Season Four
Ohh Georgia. Georgia had a bit of a rough time on the show, never really getting the time with Richie she thought she deserved. She also gave us one of the most expletive-filled limo interviews in the franchise's history, which is always something good to be known for.
Unfortunately, Georgia's not having much of a better time in 2017 - the real estate agent by day was charged with running a large-scale drug syndicate, including the trafficking of ice and cocaine in July of this year.
Understandably, her Instagram count has been deactivated.
If convicted, she faces 25 years in prison.
David Witko, The Bachelorette Season One
Remember David Witko from Sam Frost's season of The Bachelorette? Not to be confused with fellow contestants Dave, or Davey...
After grossing us all out as the model who really, really enjoyed reminding us of his occupation, David's Instagram indicates he's still working as some kind of Insta model/influencer... oh, and he's dating Leah Costa from Matty J's season this year. Yep.
Ali Oetjen, The Bachelor Season One
Forget Jarrod, Ali from Adelaide was season one's stage five clinger. Aside from being very in love with Tim, Ali was quite lovely, and when Tim didn't give her a rose, we legitimately felt her pain.
According to Ali's Instagram, she's a 'Active & Healthy Lifestyle Motivator', who dabbles in writing ebooks with recipes and eating plans these days. Based on every image she posts, the influencer likes eating fruit - a hell of a lot of fruit.
She also engaged David Waldeck in 2015... no word on their current relationship status, though, and judging by her images, we suspect the pair aren't together anymore.
Davey Lloyd, The Bachelorette Season One
Ahhh Davey. Davey Lloyd was, well, how should we put this... a bit of a f*ckboy. Pretty much the Sam 'Cans' Cochrane of our first season of The Bachelorette, Davey was the guy that insisted he was ready to settle down in his mid-20s, while wearing backwards caps and hipster hats.
Look, we're not really sure what Davey's doing for money these days, but what we do know is that he's been travelling, he still wears hats, and he may or may not have started an urban clothing line ending in co.
Amber Gelinas, The Bachelor Season Two
The token 'foreign' contestant in He Who Shall Not Be Named's season of The Bachelor, Amber was the girl who 'hated drama'. She also was the one who always started all the drama. And because she hated drama so much, she decided to add some more drama to the show by refusing to accept Blake's rose.
These days, the Canadian is working as a model, actress and writer. She also might be dating a guy named Charles... according to Instagram, they've almost been together for three years.
Nina Rolleston, The Bachelor Season Three
In Sam Wood's season of The Bachelor, Nina Rolleston was everyone's best friend. That was, until she dropped people's secrets into the pot to give it a big old stir.
In 2017, Nina is living her best life in Brisbane. She's kinda gone incognito, chopping and dying her long black hair and leaving her Bach days far, far behind.
Eliza St John, The Bachelor Season Four
Gee, Eliza was one of a kind, wasn't she? The actress from Sydney is probably most remembered for her enthusiastic outbursts on Richie Strahan's season of The Bachelor. Oh, and the song she wrote and performed for him. Yeah, that was awkward.
Clearly her performance on the show served her well - Eliza is still working as an actress, even starring in her own award-winning one woman show, VD The Play.
Rhys, The Bachelorette Season Two
Remember Rhys Chilton? The poem-writing, break dancing, collarbone breaking model? Unfortunately Rhys didn't make it too far in Georgia Love's season of The Bachelorette, during which he spent most of his time showing off his rig and trying to convince everyone that Sam was indeed a model too.
Not much has changed since Rhys finished up on the show - sure, he shaved his head, but he's still just as divisive as he was then. So much so, it seems he bought a cute puppy to up his Instagram game.
Cool. But also not really.
Who are your favourite Bachelor and Bachelorette contestants in Australian TV history?
LISTEN: Bachelor expert, Jessie Stephens explains exactly why we have every right to discuss whether Sophie and Stu are still together...