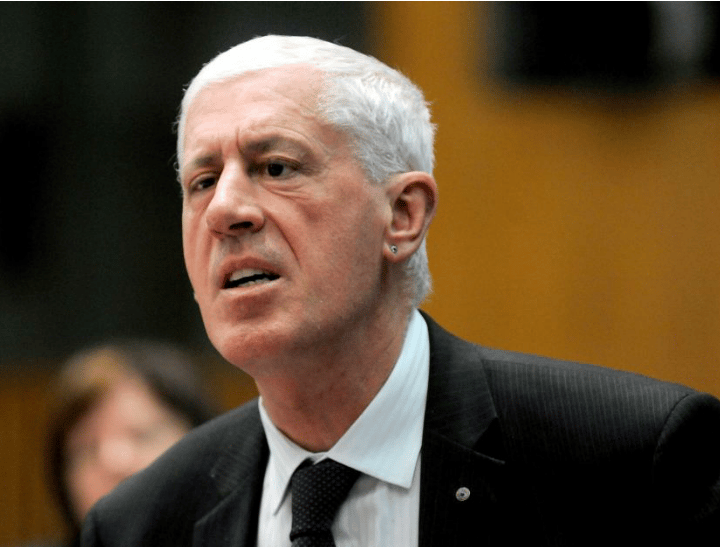 By Sarah Sedghi and Naomi Woodley
Labor has attacked the Federal Government over its response to an independent review into allegations of sexual abuse by asylum seekers on Nauru, after Tony Abbott said institutions "aren't perfect".
The Moss review sets out claims of sexual harassment and abuse, including three allegations of rape, inside the Australian-funded immigration detention centre.
The report found the testimony of asylum seekers was credible and convincing, although its veracity could not be verified.
READ MORE: For the sake of 766 children we say, "We're better than this Australia."
When Prime Minister Tony Abbott was asked about the Government's response to the review on Macquarie Radio yesterday afternoon he said; "Occasionally, I dare say, things happen."
"Because in any institution you get things that, occasionally, aren't perfect," Mr Abbott said.
Labor's Immigration spokesman Richard Marles criticised the remark, while calling the actions of the Government a "disgrace".
"This Prime Minister needs to think before he speaks," said Mr Marles.
"The Prime Minister and his Government need to take responsibility.
"This is a Government more concerned about the potential for protest than it is about the sexual assault of minors. This is a Government which has lost its moral compass."
However, this afternoon Mr Abbott described the findings as "very disturbing".
TRY THIS: Tony Abbott calls living in Indigenous communities a 'lifestyle choice'.
He also stressed the Government was adopting the review's 19 recommendations.
"These are very important, very important claims, very disturbing findings – and that's why we have fully accepted the recommendations of the report."
Labor also accused the Government of trying to bury the Moss report, by releasing it on the same day as the death of the former Liberal prime minister Macolm Fraser.
But it was a point angrily denied by the Immigration Minister Peter Dutton at the release of the report yesterday.
Earlier, former disability commissioner with the Human Rights Commission says the Government's recently released Moss review confirms the criticisms made by Human Rights Commission president Gillian Triggs.
Ms Triggs was heavily criticised by the Abbott Government for her Forgotten Children report, which called for a royal commission into the detention of children under both Labor and Coalition governments, and was labelled a "transparent stitch-up" by Prime Minister Tony Abbott.