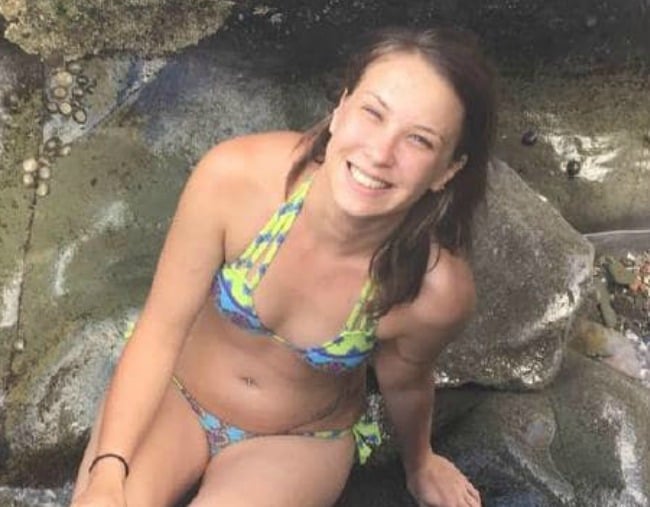 With AAP.
On Friday, August 10, Jett McKee was allegedly murdered in broad daylight.
The aspiring rapper was killed with a samurai sword in Forest Lodge, an affluent suburb in Sydney's inner west.
A few days later, Hannah Quinn and her boyfriend, Blake Davis, handed themselves into police. They were charged with McKee's murder.
Quinn is also facing an additional charge of being an accessory after the fact to the killing of the local hip-hop artist.
On Friday morning, 23-year-old Quinn went to the shops for some food and coffee. She had only just returned home, when two men wearing balaclavas entered Davis' apartment.
They were armed with knuckledusters, pepper spray and a fake gun.
It's alleged Quinn said, "Who the f**k are you?".
Neighbours claim they then heard Davis say, "There's no money here".
According to Quinn's lawyer Tom Hughes, one of the masked men, McKee, then threatened the couple.
"You don't want to get hurt. I will shoot you. There's lots more people like me who will come and shoot you. Give me any valuables."
McKee then allegedly punched Davis with the knuckledusters. He then fled the apartment with a bag.
The couple allegedly followed McKee out into the street, armed with the samurai sword.
Police allege Quinn pushed the intruder to the ground, and then Davis swung the samurai sword, striking McKee on the skull.
According to news.com.au, Quinn then said, "What the f**k have you done?".
Police allege neighbours heard Davis later say, "F**k, I'm going to jail".
The two accused allegedly ran home and hid the sword before leaving with more than $21,000 cash, two mobiles phones, six nunchucks and a pistol – believed to be a pellet gun. The items were found in a laneway.
They then "hotel-hopped" all weekend while a massive manhunt for them was underway.
According to Hughes they went on the run because they were worried McKee's friends would come after them. He said Quinn was "terrified" and "traumatised".
"This is a 23-year-old girl with no criminal history who has been the subject of a particularly unpleasant home invasion," he said in court.
According to police facts, McKee's girlfriend was pregnant at the time of his death. He also had a gambling addiction.
He'd continued to play the poker machines despite his parents giving him $31,000 to pay off a debt.
Quinn was granted bail by magistrate Margaret Quinn on Thursday on the condition she report daily to police and supply a $60,000 surety.
Both accused are due to return to court on October 9. Davis remains in custody.