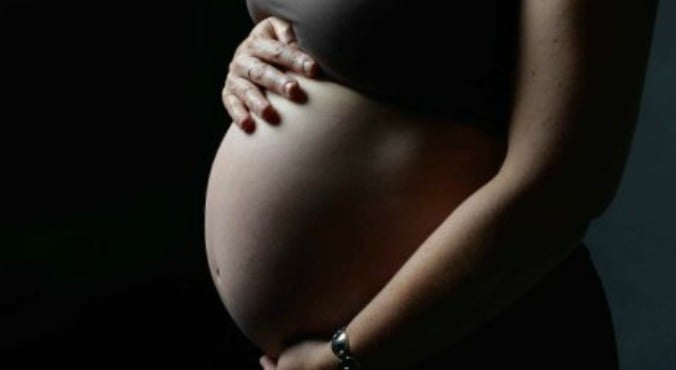 Image via ABC. PM BY EMILY BOURKE.
There is renewed concern about the scale of injuries to women caused by forceps delivery in Australian hospitals.
One leading expert on maternal injuries said a crisis in maternity wards was a direct result of efforts to bring down the rate of caesarean sections.
Peter Dietz, one of Australia's leading experts on gynaecological injuries, is also warning of a potential flood of medical legal cases.
He said the crisis in Australia's maternity wards was a result of the shift away from caesarean sections at a time when more and more pregnancies were regarded as high risk.
"So women are … older and older at the time when they have their first baby and we all know there's an obesity epidemic out there, so it's the perfect storm," he said.
"It's not surprising at all that C-section rates have been going up everywhere."
Professor Dietz said until recently, obstetricians were unaware of the extent of pelvic floor damage caused by forceps.
"That [kind of injury] happens in about 10 per cent of women having their babies normally, it happens maybe 11 per cent after a vacuum or with a vacuum, and it happens here in Sydney in 44 per cent of all forceps.
"That's a huge difference and that difference doesn't just happen in Sydney.
"There's studies from Norway, Hong Kong, the US, New Zealand and god knows what other places that all show the same. This is a global issue."
He points to an ideological war that is driving policies around both C-sections and the management of maternal injury.
"Diagnosis right now is woefully inadequate," he said.
"This is really a scandal in itself that so much damage occurs in our labour wards without us ever diagnosing it, without us ever following those women up properly.
"And we have got the infrastructure here, we've got the settings right, we've got the personnel, the machines, everything, and the reason for it is ideology, it's nothing else. It's not money.
"The ideology is that we must not talk about the damage that happens to women in childbirth because it might make some people ask for an elective caesarean."
Professor Dietz predicts the legal fallout is just around the corner.
"Last March in the UK there's been a Supreme Court decision that makes it clear that women need to be fully informed of pros and cons," Professor Dietz said.
"And that includes the pros and cons of an attempted normal delivery, an elected C-section and of course emergency operations there is as well.
"So if we don't according to that Supreme Court decision, then sooner or later we will be facing an avalanche of medical legal action."