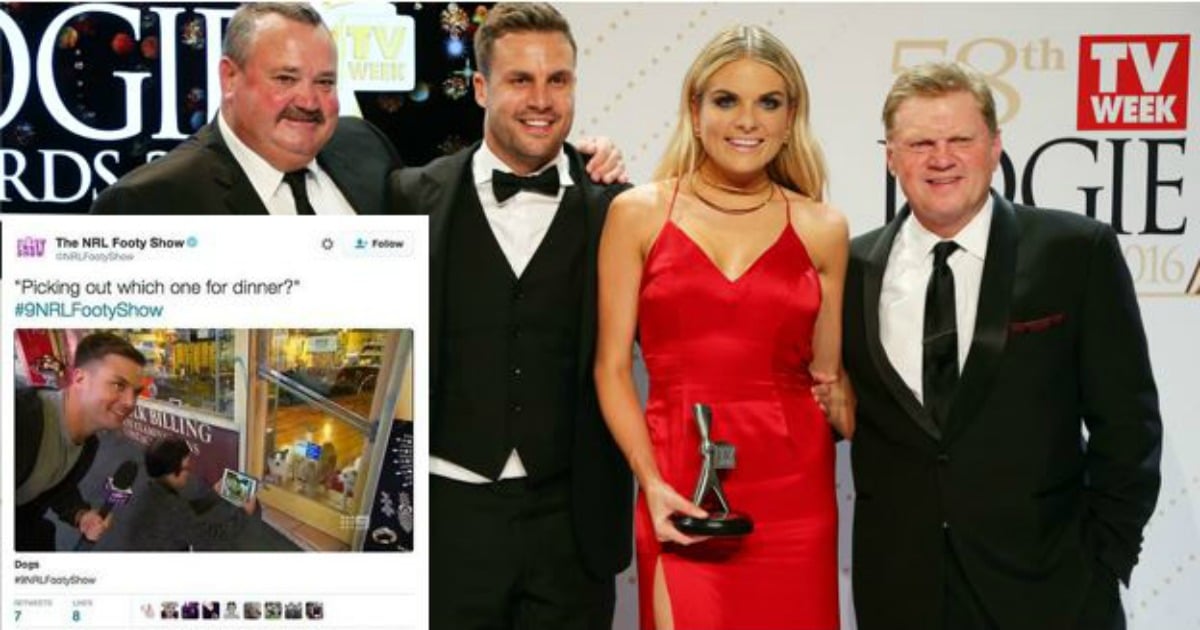 As a kid, I grew up watching the NRL Footy Show.
My Thursday nights were spent sprawled out on the lounge room floor with my whole family, laughing with Fatty, Sterlo, the Chief and Matty Johns. It was one of the few shows we could all watch – my younger brothers (who were NRL-obsessed), my parents, and my sister and I, who laughed the type of laughter reserved only for watching grown men do things grown men should not be doing.
Like riding the Vomitron.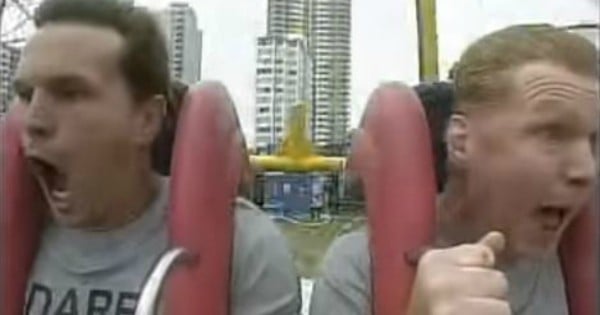 Or eating obscenely hot chilli.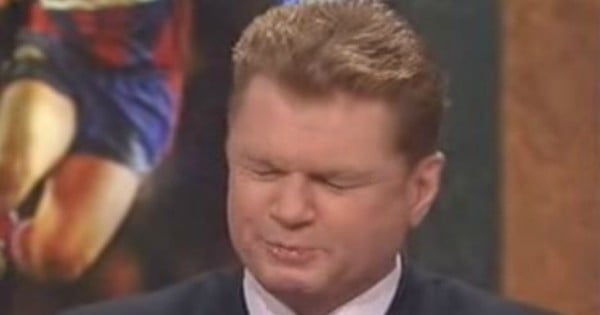 Or pranking each other with fake snake poo.
The show was hilarious. It was ridiculous. The hosts made fun of each other and themselves (as well as footy fans in general), and while they regularly crossed the line between funny and offensive, most of their jokes went over my head.
As I grew up, I stopped watching. Suffice to say, there are still moments of brilliance. There's unscripted humour and they've eloquently tackled some serious issues in rugby league, from mental health to domestic violence. But for every high-quality segment they do, there are five inappropriate ones.
For the most part, the Logie-award winning show seems to get away with things other programs can't, because it's about footy. It's not meant to be high-brow. It's silly.
But last night, Twitter came down hard on Beau Ryan's segment, set in the streets of Wentworthville in Sydney's West. At one point, he stopped next to a woman of Asian descent who was taking photos of three dogs.
"Picking out which one for dinner?" Ryan asked.
Yep. He made the Asians-eat-dogs joke.
And Twitter. Was. Furious.
Turned off after this racist and disgraceful #9NRLFootyShow pic.twitter.com/wwJMLqMNnQ

— Joanna Lansdowne⚡️ (@deansgaljo) June 2, 2016
An absolute disgrace #9NRLFootyShow pic.twitter.com/09on8ukiOb — Victor Yong (@BigVicDT) June 2, 2016
Who's to blame for producing & airing this #racism: @therealbeauryan #9NRLFootyShow @Channel9 or all of the above? pic.twitter.com/WbJsAxuf90 — Auskar Surbakti (@AuskarSurbakti) June 2, 2016
It really didn't help that The Footy Show had uploaded that particular clip to it's Twitter account, and didn't take it down for an hour, despite the anger leveled towards them.
It probably also didn't help that less than 24 hours before, NRL player Sam Thaiday had likened his Origin win to "losing your virginity, it wasn't very nice but we got the job done," on national television.
Growing up in a rugby league family, I know how much of an influence the players and The Footy Show hosts have on young men. I know how the culture they create trickles all the way down to six-year-old boys in jerseys that go down to their knees.
Why does this bloke-y culture seem to be exempt from progressing with the rest of us? Why do we have hardly any female-dominated shows on Australian television, while it's full of male voices making racist and sexist remarks?
I'm also aware of why these jokes hit a nerve. Yes, part of Australian culture is 'taking the piss.' Yes, we don't like to take anything seriously. Everyone is fair game, and being politically incorrect is often the quickest way to get a laugh. But when you involve race and gender - there are power politics at play. And it's only funny when you punch up, not down. Make fun of Fatty and Beau Ryan and Daryl Brohman. Be self-deprecating by presenting interviews with the highly informative locations 'here' and 'there', rather than actually telling your audience where people are. 
But as soon as you poke fun at an Asian woman for choosing a dog to eat for dinner, any messages the NRL puts forward about equality and diversity and fairness start to look rather insincere.
As a kid, I laughed with The Footy Show. Now, I laugh at it. Australia is moving on, and The Footy Show is going to have to catch up, or be left behind.