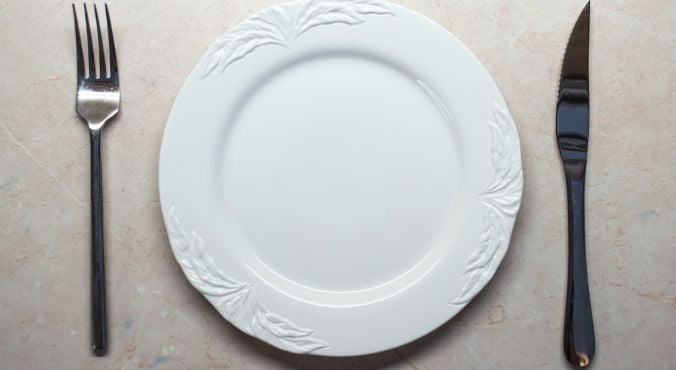 Image: iStock
There's a man named Bill Marler who is out to ruin my entire life eating habits. The reason? He has some advice my usually selectively ignorant ears and I can't look past.
You see, Marler has over 20 years' experience as a lawyer working on food poisoning-related cases, so he knows a lot about the topic. Now, in the latest issue of the Food Poison Journal, the attorney has shared the foods he wouldn't touch with a 10-foot stick.
Like the dear friend who just has our best interests at heart but dishes out the words we can't bring ourselves to believe, Marler is here to deliver some harsh truths about the dishes we all love. Prepare to cut your menu in half.
1. All types of raw sprouts.
Yep, that crunchy alfalfa in your sandwich is most definitely off Marler's menu.
He says all types of sprouts, including mung beans, radish sprouts and bean sprouts, can have bacterial infections in their seeds — and if eaten raw, can spread infection. Marler points out raw sprouts have been linked to salmonella and E. coli outbreaks, and as recently as 2014, bean sprouts sent 19 people to the hospital with salmonella poisoning.
"There have been too many outbreaks to not pay attention to the risk of sprout contamination," he explains.
Watch: The good news? Quinoa isn't on Marler's list. Here's a delicious way to prepare it, as demonstrated by Paper Tiger. (Post continues after video.)
2. Under-cooked meat.
My boyfriend thinks he is really funny when the waiter asks how he would like his meat cooked, and he says, 'just walk it through the kitchen' (dad joke, much?). But now I'll be the one laughing, because according to Marler eating under-cooked meat is like hosting a bacteria party in your stomach. And that is not a party I want to be invited to, thank you sir.
In the process of tenderising meat, bacteria can become trapped in the middle of it. "The reason ground products are more problematic and need to be cooked more thoroughly is that any bacteria that's on the surface of the meat can be ground inside of it," Marler writes.