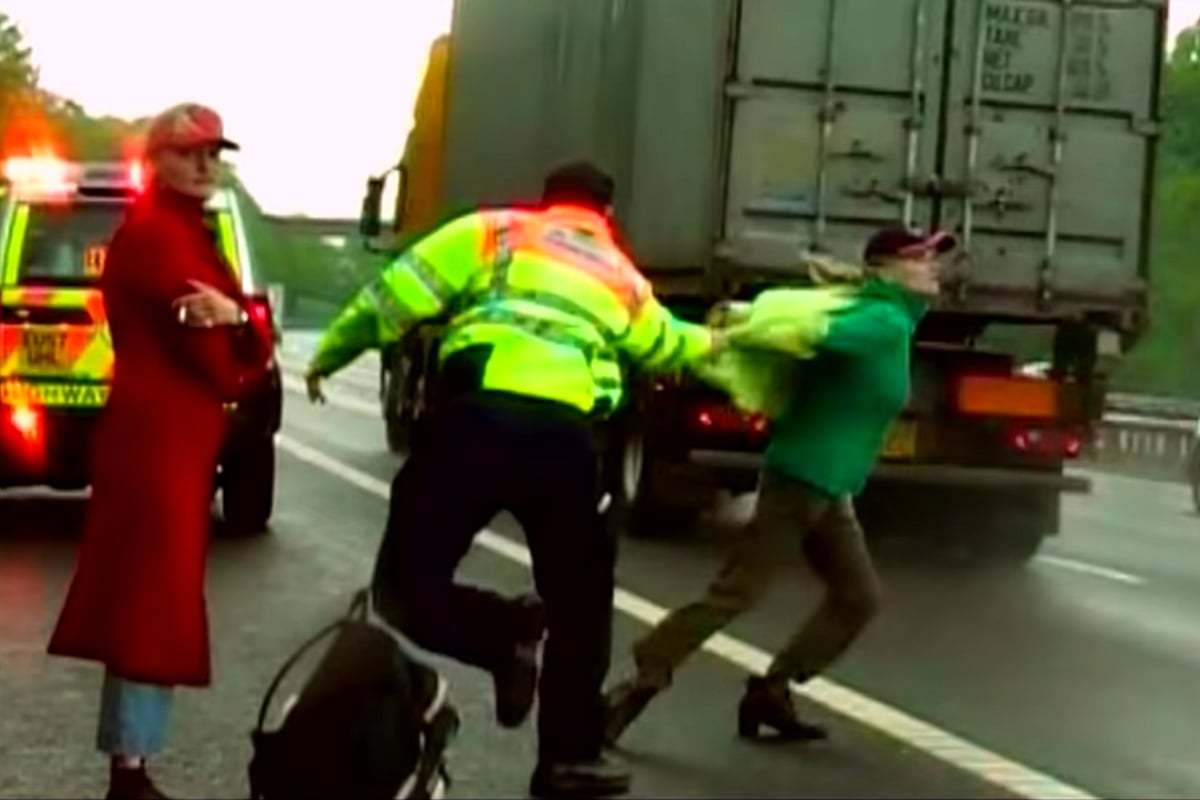 Warning: The following contains descriptions of violence.
When police officers Paul Finlayson and Tracy Cope responded to an emergency call that a woman had been struck by a car on England's M6 motorway in May 2008, they expected a casualty. Chaos. Blood. Trauma. When they arrived, they found two women standing beside the carriageway, one calmly speaking to the first officer on the scene, the other smoking a cigarette.
Authorities huddled as they tried to determine what had happened. CCTV had captured 40-year-old Swedish identical twins Ursula and Sabina Eriksson as they walked down the centre of the motorway, climbed over the safety barrier and ran into traffic. One had flung herself straight into the side of a passing car.
A cameraman from the BBC reality television program Motorway Cops was also on the scene, and recorded as PCs Finlayson and Cope were briefed on the bizarre events. In the background, the sisters stood on the roadside, unfazed and seemingly uninjured. Then, without warning, Ursula bolted.
An officer grabbed desperately at her clothes, but she slipped free of her jacket and dove beneath the wheels of an oncoming semi-trailer. As police shouted in horror, Sabina followed her sister, straight into the path of a small hatchback.
"It literally threw her up into the air like a rag doll," PC Cope later told 60 Minutes. "It's shock. It's horror. Disbelief."
The camera kept rolling as the twins, both of whom had miraculously survived, fought against officers trying to treat them. Ursula, though crushed from the waist down, spat and wrestled, yelling, "I recognise you — I know you're not real [police]." After 15 minutes, Sabina stirred back into consciousness, fought off PC Cope and tried to flee. "They're trying to steal your organs," she yelled. Bystanders helped police detain her, before paramedics arrived. Sabina was sedated, treated and both were rushed to hospital.
The events that day were only the beginning of what would become one of the UK's most baffling criminal cases, and one of the most infamous suspected examples of a rare psychiatric disorder called folie à deux.