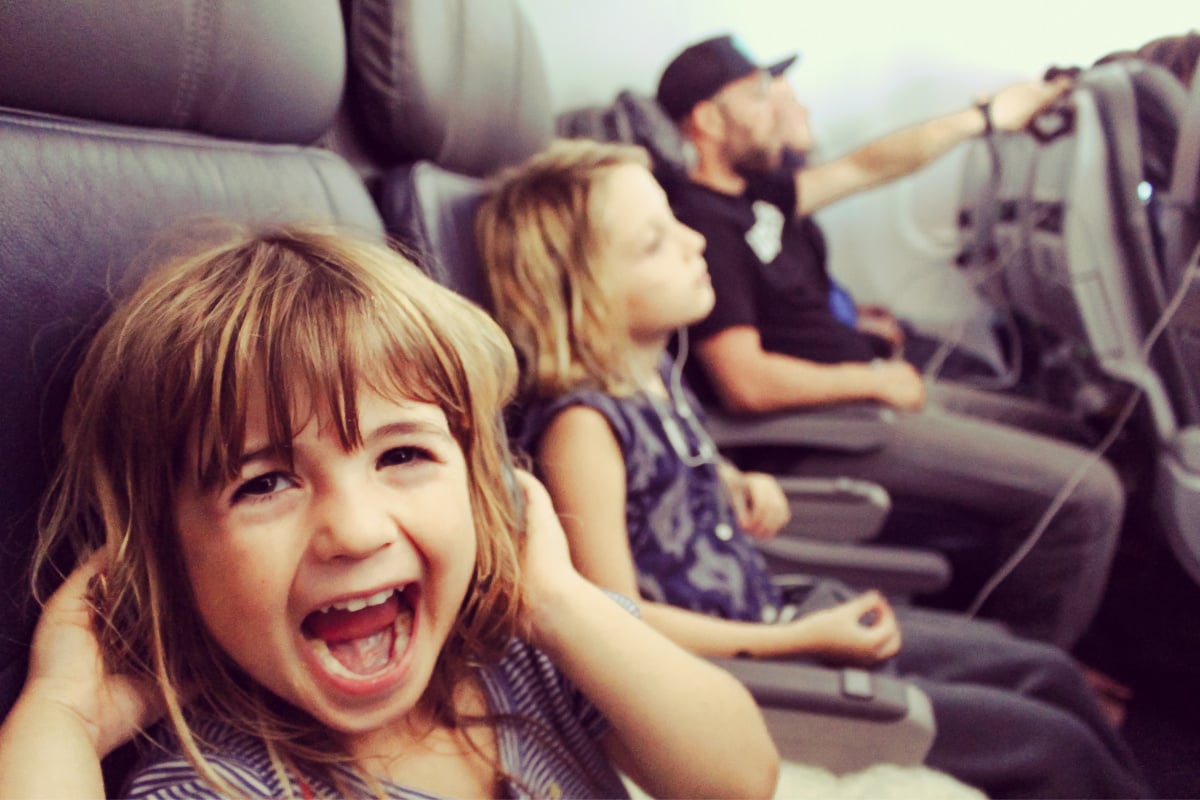 As much as us Aussie parents love to travel overseas with our kids, flying with the brood can definitely pose a few, uh, challenges.
Over the years I've discovered that the key to making family fly time as stress-free and enjoyable – yes, enjoyable – as possible comes down to preparation, exhalation, and choosing an airline that gets it.
One of those airlines is Emirates, whose Department of Family Travel website is an absolute godsend for any parent planning an overseas trip. They even have a downloadable checklist for travelling with kids, in case you've got a million things on your mind (which you do).
It's helpful to check your family baggage allowance before you even start packing, because Emirates has special allowances when travelling with infants or kids under two years old. Then, once you arrive at the airport, they've got your sanity sorted with priority boarding.
Once on board, the family-friendly goodness continues with gourmet meals, amazing entertainment and kid-friendly cabin crew that can help with everything from bottle warmers to extra nappies.
There are many times I could have used some Emirates love while flying overseas with my two kids. And I'm not alone. I got talking to some other parents who shared the things they've nailed and failed while flying with kids (in the spirit of the Nailed and Failed segment on Mamamia's This Glorious Mess family podcast). Strap in for some turbulence.
Failed: A hair-raising incident.
Mum-of-two Cherie had a particularly hair-raising experience with her toddler on a long-haul flight.
"On a 22-hour flight to Scotland, my 18-month-old daughter ended up standing on my lap because she was not coping with having to sit still for that long. She reached over the seat in front of us and pulled a man's hair. Turned out he was wearing a poorly applied toupee which my daughter picked up and flung to the back of the plane. I had to crawl around on my hands and knees looking for the guy's hair and I wanted to die!"
Nailed: When a plan actually goes… to plan.
Claudia and her husband had a great time flying from Amsterdam to Singapore with four kids aged five, 10, 12 and 13.
"Our flights were awesome with the kids glued to TV screens watching movies and playing games. I think the flights went so well because we'd talked about it at great length before we headed off. They knew what to expect, how long the flight was going to be, where they were going to sit and who got the window seats."
Failed: The missing nappy.
Dad-of-three Simon learned the hard way that you should always have nappies on hand even if your child is fully potty-trained.
"We were on a flight from Melbourne to Los Angeles when our three-year-old son wet his pants sans nappy. He stood up in his seat bawling his eyes out with wee running down his legs. This was before we had even taken off!"
Nailed: The secret to sleep.
After being bumped out of the bassinet seat on a previous flight, Penny made sure she had a bassinet for her 18-month-old on a flight from Sydney to Johannesburg.