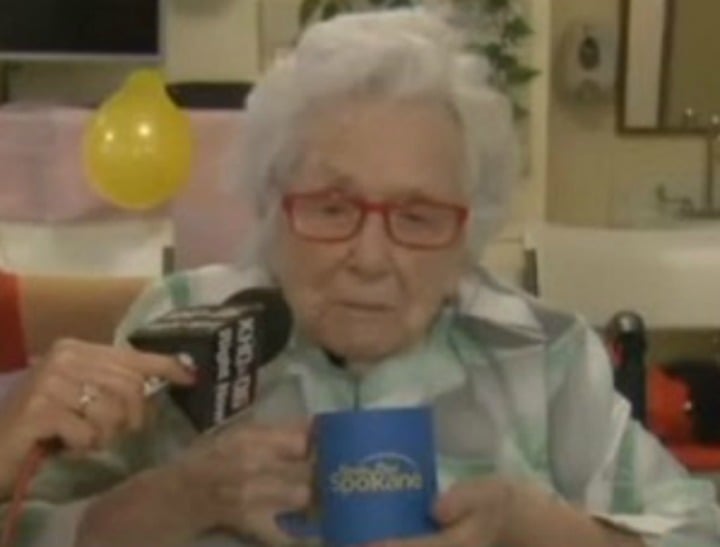 If you get to be 110 years old, it's likely that you'd have very little energy to spare.
And Flossie Dickey, who has three children, 12 grandchildren, 20 great-grandchildren and 15 great-great-grandchildren, is a prime example.
Watch Flossie Dickey in action below. Post continues after video. 
When Good Day Spokane's Nichole Mischke swung by Dickey's nursing home in Washington to wish her a happy birthday, she didn't seem very impressed.
'Flossie, you say you're a little tired this morning, is that right?' Mischke asks.
'I am tired,' Dickey answers in a less than excited tone. 
'She is very tired,' smiles Mischke as she tries to rectify the train wreck that is happening right before her eyes. 'That's actually, I heard, your favorite activity to do at the centre here, is to take a little nap,' she adds.
Will even less enthusiasm, Dickey says, 'Take a nap, [as] many times as I can...'
But it's the moment that Mischke asks about Dickey's family that really takes the cake. 'You sound like a very busy lady!' Mischke remarks, as she puts the mike in front of Dickey.
What does she receive? Silence, dead silence. And there we have the most awkward moment in all of television history.