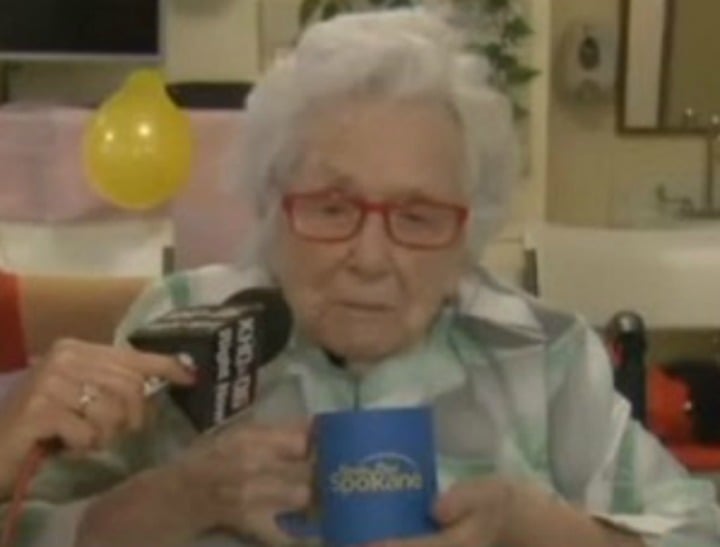 If you get to be 110 years old, it's likely that you'd have very little energy to spare.
And Flossie Dickey, who has three children, 12 grandchildren, 20 great-grandchildren and 15 great-great-grandchildren, is a prime example.
Watch Flossie Dickey in action below. Post continues after video. 
When Good Day Spokane's Nichole Mischke swung by Dickey's nursing home in Washington to wish her a happy birthday, she didn't seem very impressed.
'Flossie, you say you're a little tired this morning, is that right?' Mischke asks.
'I am tired,' Dickey answers in a less than excited tone.