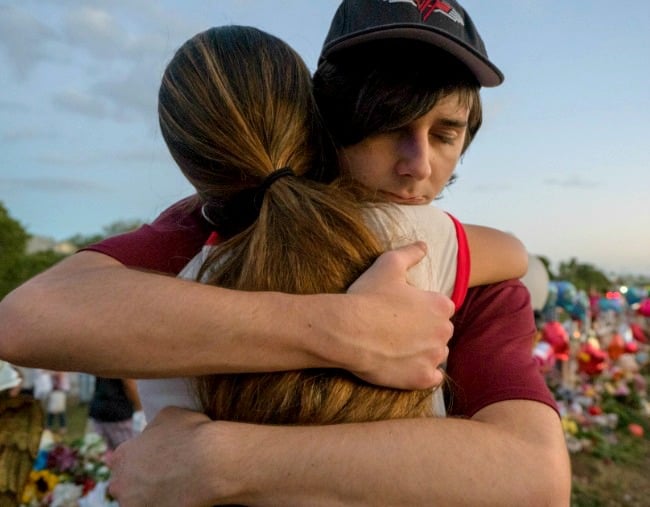 As the voices of survivors of the Florida school shooting continue to reverberate around the world, there is one phrase that keeps coming up: this is different.
This time, it feels different.
Shootings usually fall into a, sadly, predictable cycle. The news breaks. Politicians share their condolences. The NRA declares it is 'too soon' to discuss gun violence. Interest spikes for two days. And within a week – maybe two, at best – it begins to fade into the oblivion of Wikipedia, providing little more than heated dinner party conversation and hurling the fight for gun control back to square one.
We saw this pattern when a white supremacist killed nine people in a historic Charleston black church in 2015. We saw it when a masked gunman opened fire in 2012 at cinema screening of The Dark Knight Rises in Aurora, killing 12. We saw it when a man shot dead 49 people at a gay nightclub in Orlando in 2016. We even saw it at Sandy Hook Elementary School in 2012, when 20 little children and 6 staff were murdered.