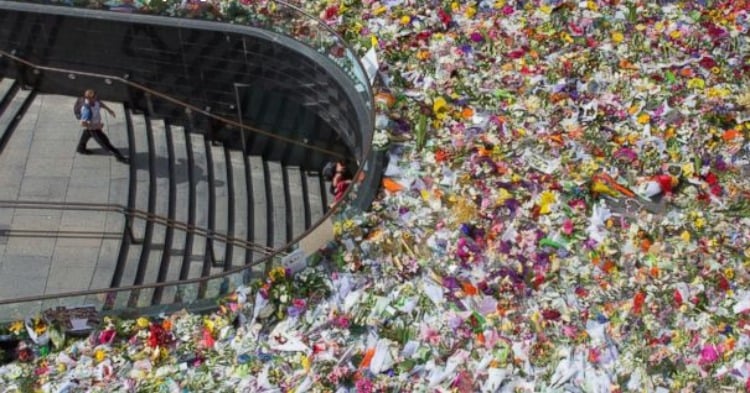 1. Field of flowers being removed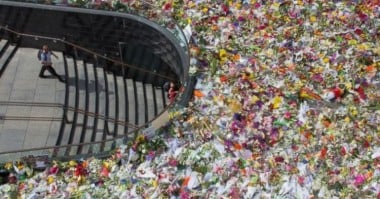 Update:
By ABC NEWS
Thousands of flowers and floral tributes brought by crowds of people for the victims of the Lindt Chocolate Cafe siege are being removed from Martin Place in Sydney.
The decision, made because of forecast wet weather, was reached in consultation with the families of Tori Johnson and Katrina Dawson, who were both killed in the siege.
The flowers' removal will allow all the notes, messages and cards attached to the bouquets placed in tribute over the last week to be preserved.
A version of this post originally appeared on the ABC website and has been republished here with permission.