No longer are tampons and pads your only options for when Auntie Flo drops in.
From the menstrual cup to period underwear, there are plenty of period alternatives that have gained popularity recently. Now, you can add another one to your list.
It's called the Flex menstrual disc (yes, disc) and it's described as the "tampon alternative designed to be so comfortable you'll forget you're on your period".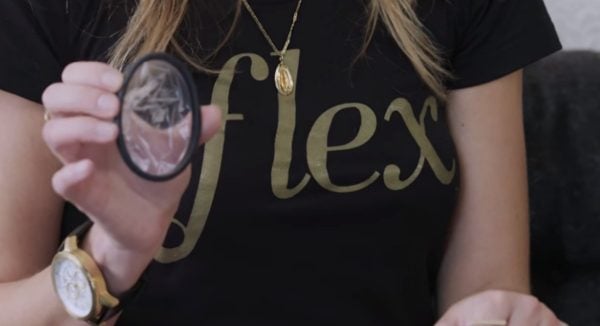 It's a big call.
Created by two women, Lauren Schulte and Erika Jensen, the single use product can apparently be worn safely for up to 12 hours and features an outer edge (or disc) made of a "proprietary blend of medical-grade polymer" which forms to your natural shape through body heat.
The centre is soft so it collects rather than absorbs your flow. It's made to fit inside the vaginal fornix, covering the cervix. Unlike a menstrual cup or tampon, it doesn't sit inside the vagina canal which theoretically means you can have mess-free sex on your period.
So how does it stack up?
Gigi Engle trialled it for Allure and described it as initially "intimidating", and said she screamed through the application.
Listen: Australia's highest paid sex worker, Samantha X, on what happens when sex workers get their period. Post continues after audio.

"There was no reason for this other than the fact that I was being a wimp. I got a little period blood on my fingers, but that can happen with tampons, too," she wrote.