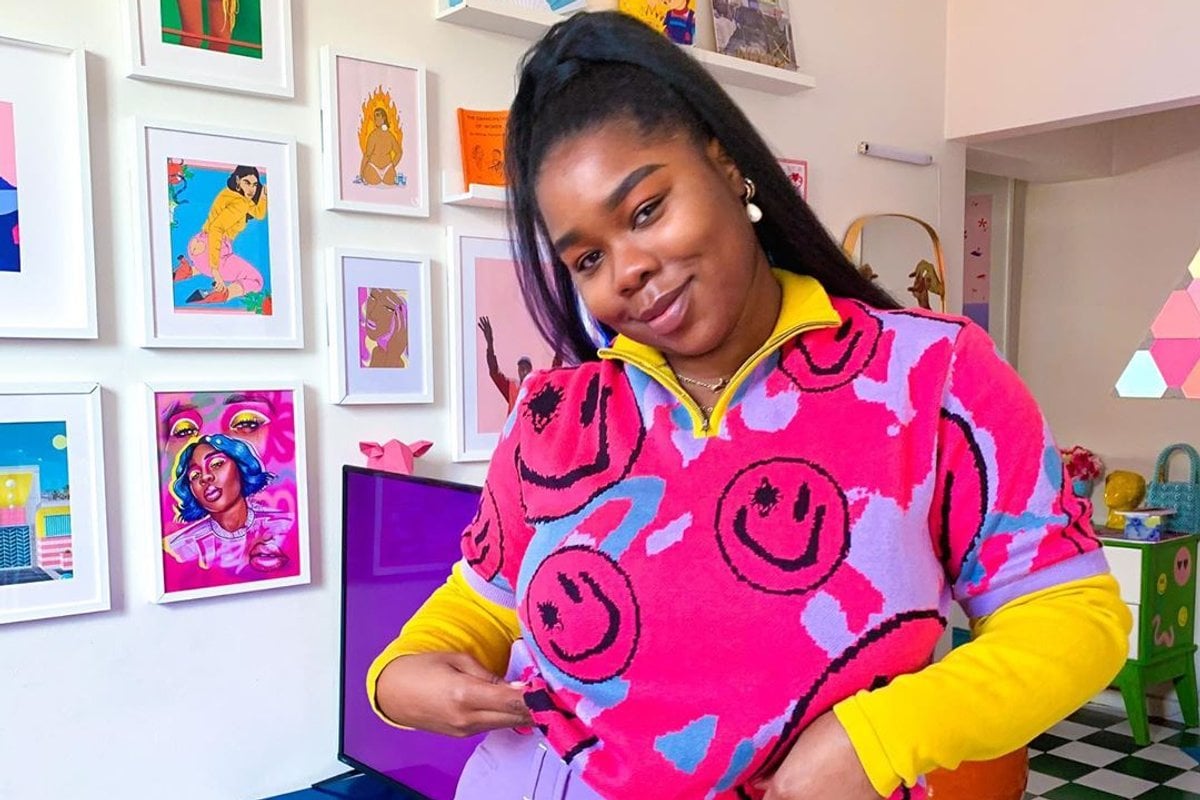 Lillian Ahenkan, more commonly known by her moniker Flex Mami, is a woman of many talents.
The 26-year-old, who has been described as the "ultimate slashie", is an international DJ, television presenter, entrepreneur, author, influencer, and podcast host.
Now, following the success of her podcasts Bobo and Flex and Whatever I Want, as well as Overshare with Mamamia, the media personality has launched a new podcast – Flex's Semi-Factual History Lessons.
As the name suggests, Flex's new podcast delves deep into the historical archives. But despite what you may expect, Flex's Semi-Factual History Lessons is far from what may have you learnt in your high school history lessons.
Instead, the podcast delves into topics ranging from female incarceration and witchcraft to cancel culture and blackface.
The idea for Flex's Semi-Factual History Lessons first came about when Flex was on a Contiki trip in mid-2019. 
While on the trip, Flex started sharing little known stories from the past on her Instagram Stories.
"I was surprised at how nuanced these stories were. They were from hundreds of years ago but I could still see the similarities between what we are experiencing now," Flex told Mamamia.
"I was definitely the kind of person who thought history was not interesting. But what I found exciting to me personally [in the podcast] was the creative discussions that you can have afterwards," she explained.