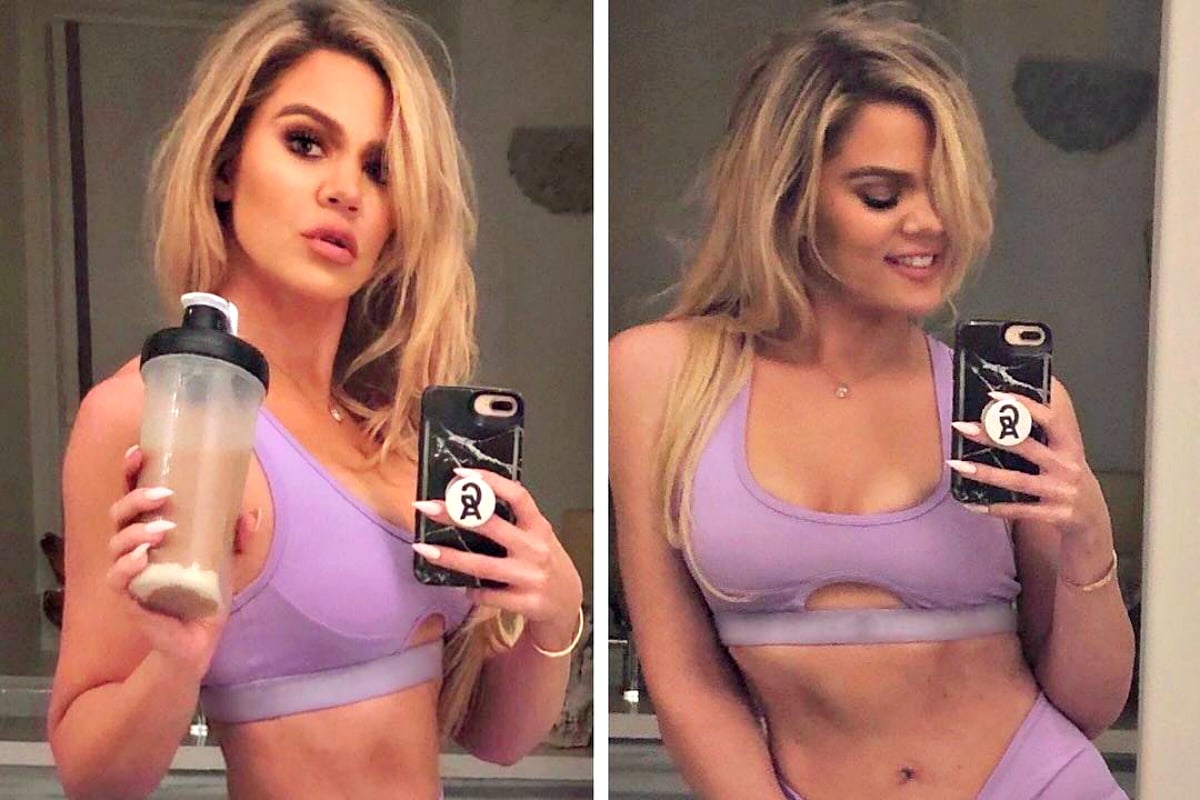 On Saturday, Khloe Kardashian posted an image of herself to her 82.7 million Instagram followers promoting a meal replacement shake that's currently 30 per cent off for Black Friday sales.
As the caption and the partnership tag showed, this post was a "paid partnership" with a weight loss product company for their Flat Tummy Co shakes.
"#ad So look at this you guys! The flat tummy bundle by @flattummyco is definitely helping to keep my weight from fluctuating," the 34-year-old captioned a composite image of herself in activewear front and side on.
"Stress affects my body in various ways (weight included????) but I feel tight, toned & fab with their new Chocolate Shakes."
Like others on the interwebs, this kind of advertising makes me feel really bloody uncomfortable. What irks me about this photo of Khloe Kardashian in particular has nothing to do with her or her body.
Scrap that. Many, many things about this photo irk me, but we're talking about a sliding scale of irksomeness here.
For example, the following post on Khloe's feed was a Black Friday advertisement for her body positive fashion label Good American. The brand sells jeans and activewear in sizes up to a 4XL and features women of that size wearing them in their advertisements.
Next to a photoshopped image promoting a weight loss shake, the contrast is jarring.
Medical professionals and eating disorder experts would also have a lot to say about how this kind advertising promotes a warped ideal of both healthy weight management and body image.
It's not the first time a Kardashian has promoted a weight loss product from this brand. In May, Kim Kardashian West was widely criticised for promoting weight loss lollipops on Instagram. At the time, we spoke to three dietitians, none of whom could confirm these appetite suppressant lollipops would actually do what they claim, nor would they ever recommend them to a patient.
Of this kind of celebrity influencer weight loss marketing, The Butterfly Foundation told Mamamia "any product that glamorises appetite suppressants or extreme dieting of any kind is dangerous and unsafe, particularly for those who are vulnerable to these types of messages."
But the wider message that bothers me here isn't to do with the photoshop mistakes or the sight of her flat stomach. Or even her.