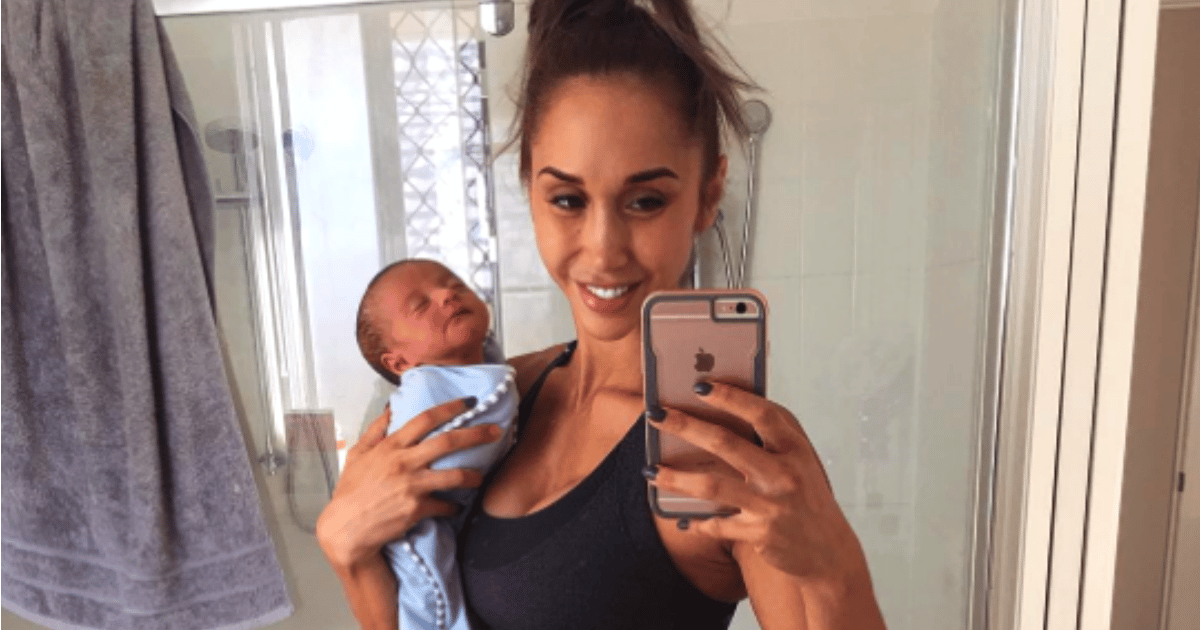 Remember Chontel Duncan? The woman with the world's greatest pregnancy abs? Now she's a proud mum, and eager to show off both baby Jeramiah and her post-baby-body.
But doing both at once has brought about the wrath of the internet, with plenty of back-seat-parents rushing to condemn her car-giving capabilities.
Duncan isn't having a bar of it.
 After posting an image with new son Jeremiah four days ago, the blogger and trainer has been fight off criticism from commenters advising her how to hold her baby properly.
"If you honestly don't like my page just click unfollow," she wrote in response.
 The image, which shows Duncan holding Jeremiah close to her chest says, "Today little Miah is 13 days old & my c-section incision is healing nicely. It's larger then [sic] a normal one due to the doctors struggling to get Miah out at the time of my operation where my core held him in very tightly. Scar, stretch marks, wider hips, heavy "not so perky" jugs WHO CARES I have a baby & though I was very lucky to not have many of those I did receive a large scar which I am very proud of."
But almost as soon as the image was posted the vitriol began to flow.
 "Omg that babys poor neck. Hold ur child properly! More important than a selfie," wrote @__alexandria_.
"I'm sorry but hold ur child head, like actually hold it!!" said @carrie.killeen. "What scar? What stretch marks? Don't complain about something while flaunting a flat stomach. Most women truly experience a change in their body after childbirth – you have nothing to comment on," added @joc_mcleod.
"There is no way that was a 7lb baby. It's tiny," commented @laurellei.
Jeremiah was born on 25 March (Good Friday) at 39 weeks and two days, weighing a healthy 3.5 kilos.
Following the comments, Duncan then posted another image of herself with Jeremiah, this time a side by side comparison to show that his head lift had been momentary, but caught on camera.
"Reposting this due to the number of dumb dumbs ripping on my first image," Duncan wrote.
"Sorry but I'm not going to be nice about what I think about your belittling attempts to educate me on the safety or better yet my intentions as a new mum."
Duncan made no secret of the fact that she remained active throughout her pregnancy with Jeremiah, and shared photos of both her pregnancy development and post birth-body with her 478,000 followers throughout the journey.
She has also talked about the challenges and excitement of becoming a parent for the first time. We hope her positivity remains, and the haters hate some place else.
Here are some reasons why other women have become mums, and why those days are so special.