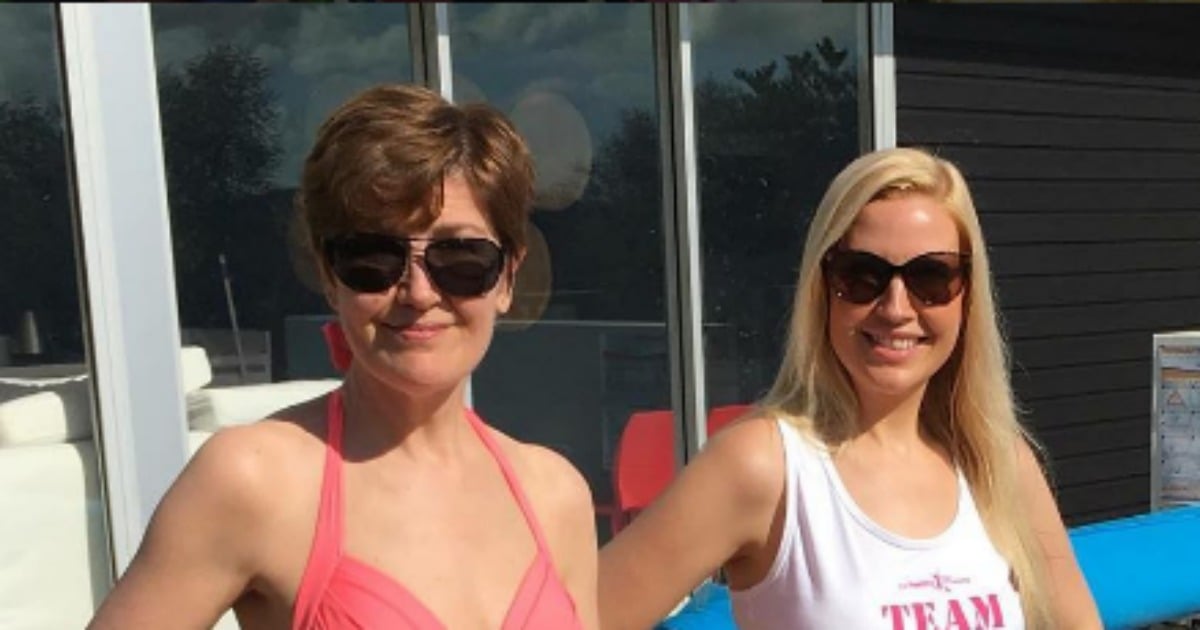 Sydney health blogger Rhian Allen caused quite a stir when she posted a photo of her bikini-clad mother, Eryl Jones, 60, on her blog The Healthy Mummy.
Jones, who is a grandmother from Wales, received a flood of comments from people complimenting her youthful look and incredible physique. Many asked her to share her health and beauty secrets.
Jones told The Daily Mail Australia she was surprised to receive such positive feedback.
"I just do what I've always done I guess… I've always been interested in nutrition and healthy living, it started from a young age," she said.
She puts her youthful look down to "a natural and holistic approach to health".
"I think sensible eating and embracing moderation really pays off… when it comes to diets I think there can be too much emphasis on quick fixes."
Jones isn't vegetarian but opts for a mostly plant-based diet. While her diet mainly consists of fruits, vegetables and whole grains, she does insist on treating herself occasionally.
"My guilty pleasure is definitely dark chocolate, I absolutely love it," she said. "I do love a glass of red wine too. I'm lucky because it's the only alcohol I like… but I do try to keep two days a week free without alcohol."
Readers also couldn't help but notice her glowing complexion. So what does her skincare regime involve? Jones keeps it simple.
Mollie Harwood shows us how to fix a tired looking face below. Post continues after video…
"I've always been careful in the sun because I have sensitive skin so I wear sunscreen everyday, even in winter," she said. "I use a wash off cleanser for sensitive skin and I use a good moisturiser without any perfume or fragrance."
Her fitness routine is casual as well, explaining, "I am a very keen walker. I am from Wales and I live up in the hills so we have amazing walks and views locally and I walk a lot."
Jones believes meditating twice a week has helped with her overall well-being.
"It's so important to enjoy your lifestyle and people need to be positive about ageing. It's a new stage of opportunity."