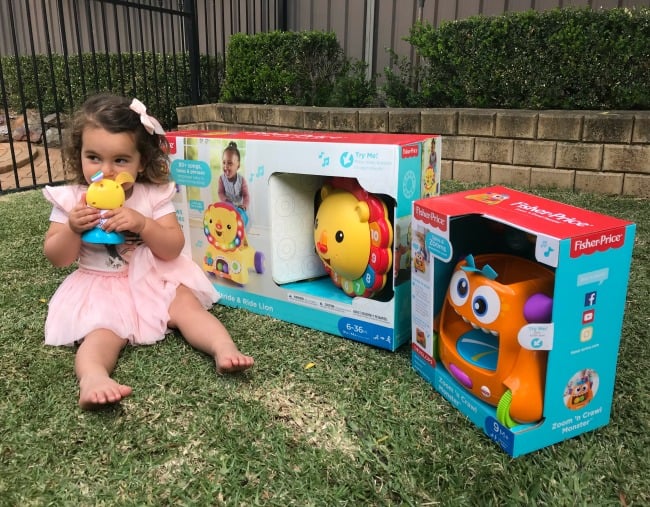 When it comes to kids, Christmas can be a present minefield filled with questions like: What do they like? What do their parents like? What's age appropriate? What's enriching and not just adding another thing to the house? What do I like? (Because after all, gifts are just as much about the act of giving as they are receiving.)
As an aunty to many nieces and nephews, it's safe to say I'm well versed in the art of gifts for kids. Except this year, there's another person to buy for: my two-year-old baby niece, Willow. And when it comes to Christmas for the cute, newer little munchkins of the family, you want to make sure you choose a gift that they will love but not outgrow too fast.
You also want the parents to feel as though they have a gift that'll keep both them and their baby entertained, while making sure they're learning too. Aaaand it doesn't hurt if you score some aunty points in there as well... right?
This year, I've raided the Fisher-Price range for inspiration. I've found toys that make me wish I myself was a kid again, because I can only just imagine how much fun my sisters and I would've had with these goodies at Willow's age.
Willow road-tested the toys - an early Christmas present if there ever was one - so I could help other gift givers in my position select toys that kids (and their parents) actually want. Let's go:
Fisher-Price's Stride To Ride Lion.