It took six seasons of American Ninja Warrior before a woman successfully scaled the dreaded warped wall.
But tonight, Aussie contestant Andrea Hah smashed it in our very first.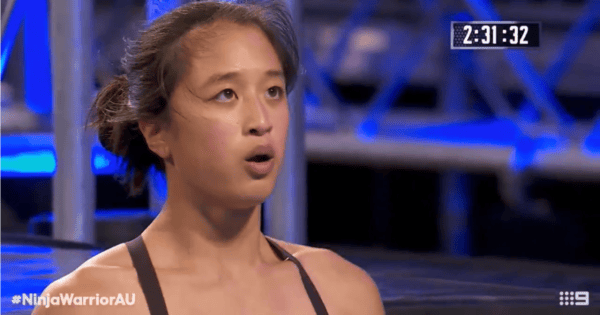 After pausing to wipe her shoes, take a deep breath and focus on the 4.2 metre-high ledge looming in front of her, the exercise physiologist launched herself at the formidable slope.
"My plan was to attack the wall as explosively and aggressively as possible," Hah, a former gymnast, told Confidential. "I didn't want to over complicate it, I just needed to be faster before fatigue set in."