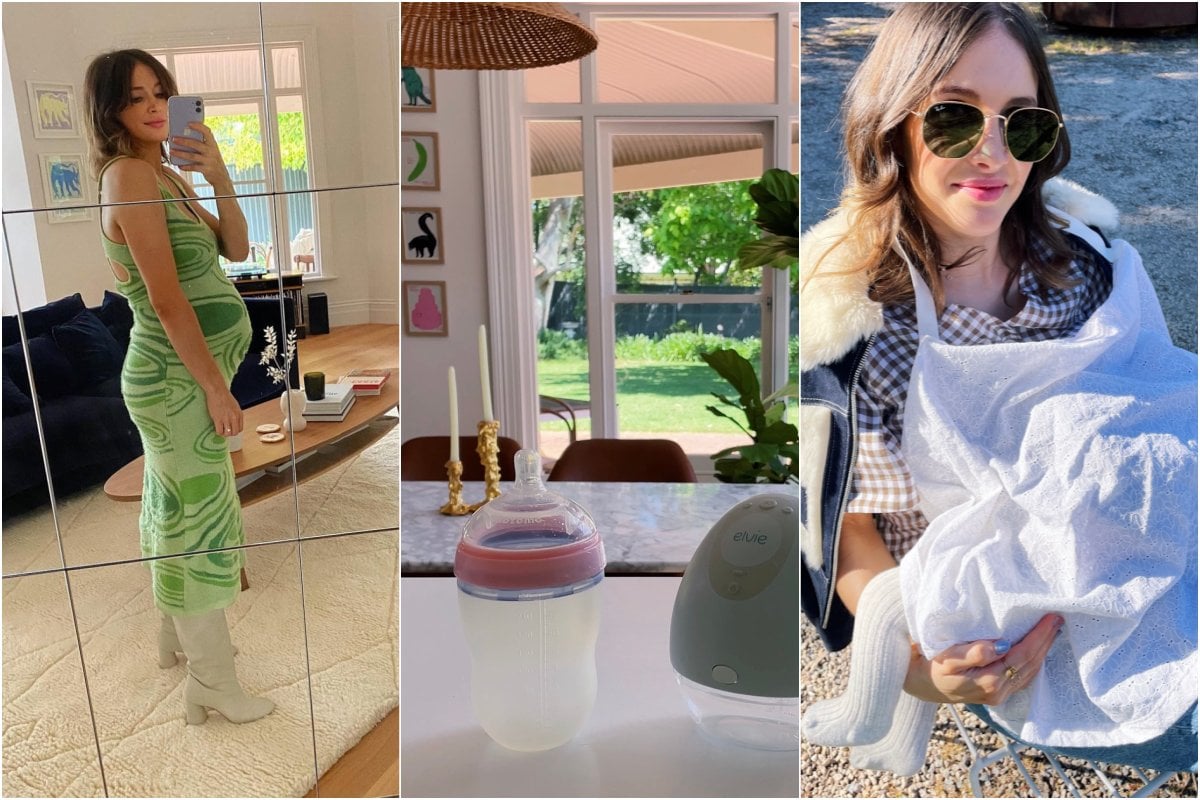 By nature, I'm a problem solver. When I'm faced with something new and unknown, I tackle it in the best way I know how: hitting up Google to research until my eyes glaze over, speaking to friends and family, and psychotically documenting all the information I collect so I can compare and contrast before making my final decisions.
This strategy was no different upon learning I was due to become a mother to my daughter, in the winter of June 2021.
I was passionate about having all the background knowledge, all the tips to make the journey easier, and also doing everything I could to make sure my husband and I made the absolute most of what I now look at as the most beautiful, special time of our entire lives. 
My motto: parent smarter, not harder.
Watch: Be a "good" mum. Post continues after video. 
I look back with zero regrets, and I'm so excited if all my planning can help to make another mum-to-be's experience during pregnancy and early motherhood even better. Below I've listed everything that helped me in my journey, separated into those two very distinctive periods: pregnancy and postpartum.
Pregnancy.
Sore boobs and bras.
With pregnancy comes excruciatingly sore boobs. I couldn't walk, sleep or move in any way, without having to hold onto them to desperately try and relieve the pain - even a little bit. 
Enter: Kmart's lifesaving bras. I removed the padding in the Kmart Wirefree Smooth Crop and it became an absolute dream - it really helped with the soreness during pregnancy and I still sleep in it every night. It was also the only bra I could tolerate on my very sore nips with the issues I had there in the first month postnatal. I still wear the black Kmart Wirefree Seamfree Crop Bras almost every day too and I actually find them better than the maternity bras I own. Too tight bras will also put you at risk for mastitis so having the wire-free ones have helped with that.
Supplements.
During pregnancy I was (and still am) taking a heap of vitamins to compensate for my often unbalanced diet (lots of pasta). I also take fish oil because I don't eat enough fish.