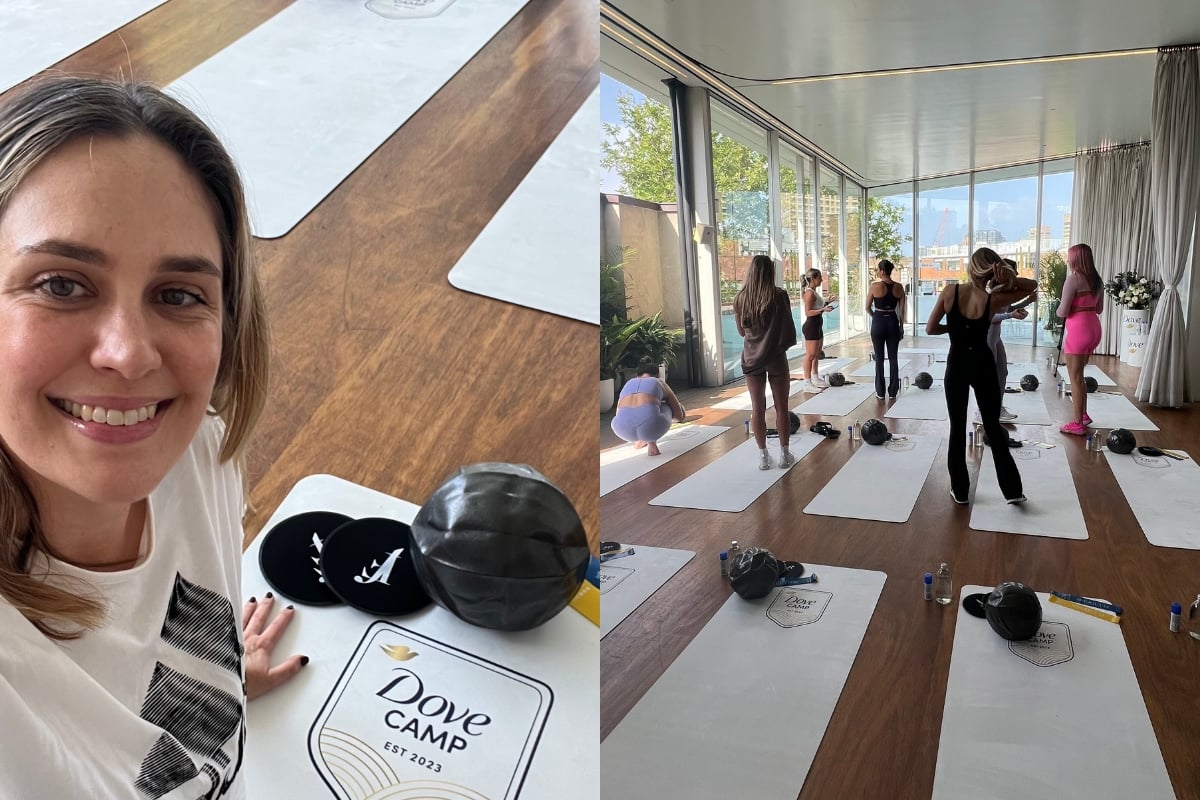 I've never been a pilates gal.
Have I wanted to look chic and sleek in a matching lycra set, swanning in and out of a Scandi-style studio looking all fresh and glowy? Sure. But for many many years, the gym has been my go-to for movement – lifting up heavy things, putting them down, etc, etc.
But when I got the chance to attend Dove Camp in the City and have a go at some of the famed FluidForm Pilates, created by Kirsten King, I could hardly say no, could I?
As far as I was aware, there was a lot of lying down in pilates, so it wouldn't be too taxing. I thought I could cruise through the morning, get my promised glow, and sail out feeling all smug and whatnot.
Ha! Was I in for a surprise. From one non-pilates girl to another, here are precisely four things I learned from the experience...
1. It hurt (in the best way).
I was not prepared.
Well, phsyically I was – I'd spritzed on the Dove Advanced Care deodorant before the class got started, so I wasn't going to drip like a tap.
But mentally? Sheesh.
When we started lying down, I was lulled into a false sense of security. Because I LOVE lying down.
It's one of my favourite things. But then the actual pilates part started and, oh my – I have muscles where I did not know I had muscles. And they were working. I had a new understanding of the term "feel the burn", but with our instructor THE Kirsten King herself urging us on, I managed to smash out (almost) every last movement.
I sound like I'm complaining but through every leg lift or rolldown I didn't think I could do, I was grinning like a maniac because it was FUN to push and test and challenge my body, in a room full of strong women who were all laughing along with me. This was female confidence and empowerment at its best.