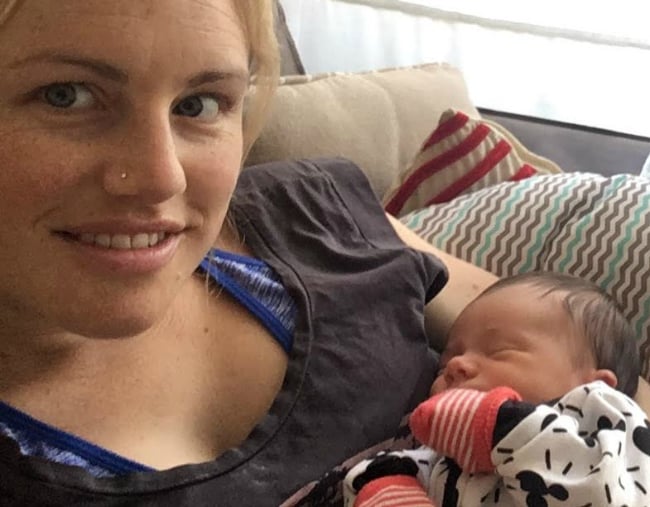 I would say that prior to the birth of my first baby, I had lived an exciting life. I have partied in the favelas of Brazil, gone on a camping trip through Syria and worked as a bartender on a Greek Island. But the wildest adventure I have ever had, without a doubt, is that of the last month, my first month of motherhood.
May 17, my little boy was born via an emergency c-section. I have survived the first month and boy, have I learnt a thing or two. More than anything I have learnt how little I know, how contradictory the advice is and how infuriating books on motherhood are. Despite my best intentions and pre-birth research, there were some serious gaps in my newborn knowledge ('you have to burp them?') and I am madly trying to learn everything on the job.
Here is what I have learnt:
Time goes through a vortex.
Remember those late nights out drinking when you had work the next day and, when the alarm rang, it felt like you had just gone to sleep? That's every night of motherhood, but replace 'drinking' with' feeding a small human with your sore, swollen breasts' and replace the word 'alarm' with 'screaming baby'. That's pretty much how it goes. I feel like I have just fallen asleep when the sharp cries of a newborn pierce my dreams and it's painful nipples time again.
An overtired baby is the worst thing EVER.
Sure, we all know the ever age old saying, 'sleep begets sleep' but I did not understand exactly how much sleep newborns need, how quickly they become overtired and, most confusing of all, how wired they look when they are overtired. The key is to get them down while they are yawning, before they become overtired.
Hiccups, spit up and poo-namis are inevitable.
Babies are all bodily fluids and functions. They have no shame. My baby farts loudly while feeding and poos until it seeps up over his nappy, staining his adorable little patterned onesie. You just have to roll with it and change nappies regularly.