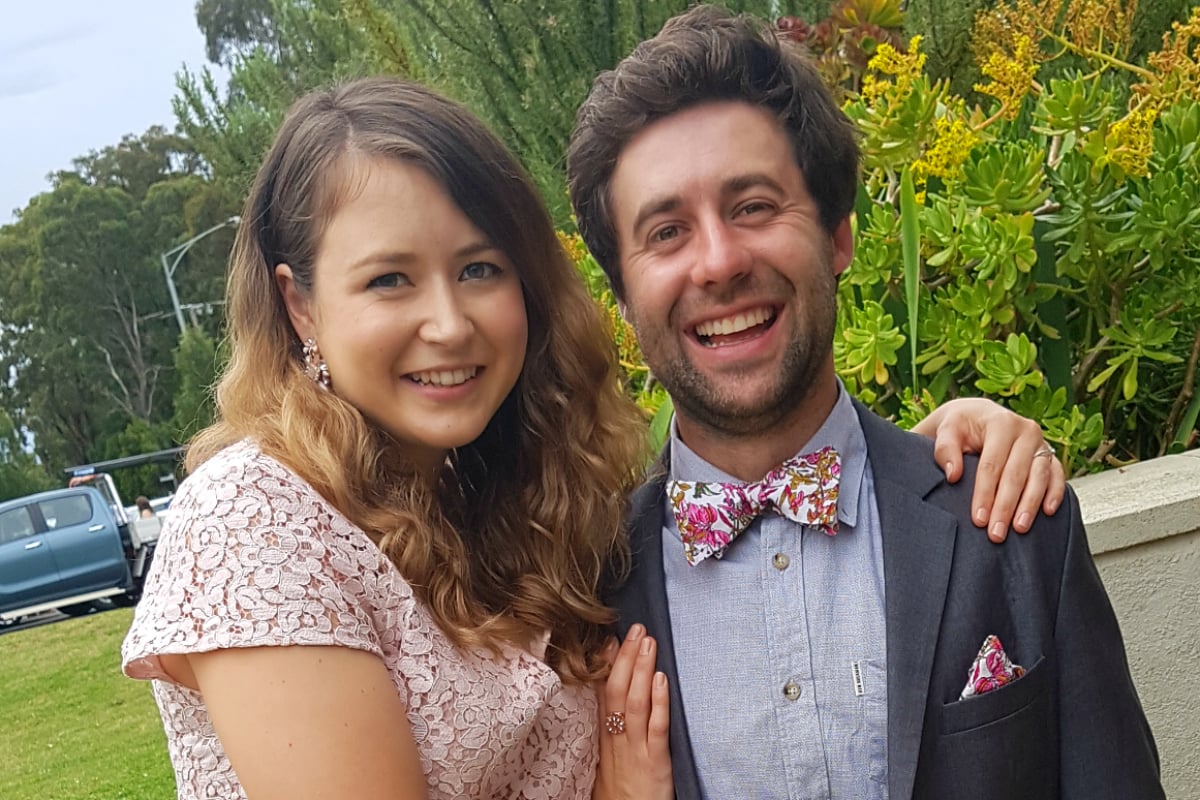 Jasmine Yarbrough wore a short-hemmed wedding dress to her Mexican ceremony and set the tone for what was far from a traditional wedding.
One tradition the couple chose to buck? Not seeing each other before the aisle on their wedding day. Instead, they had a photo session prior to the ceremony.
But while this move may have come as a surprise to some people, anyone in the midst of, or who has planned a wedding in the past few years, would likely not have raised an eyebrow.
Because in 2018 seeing your partner before the wedding is not that unusual anymore. In fact, as with anything millennials think they invented, there's even a term for it.
It's called a "first look" – and it's when the bride and groom do a private photo session before their wedding. It's named so because the photographer will attempt to capture the couple's "first look" at each other in their wedding attire.
It may be still a little new in Australia, but over in the US first looks are gaining popularity. In a YouTube video she filmed on the subject, US-based wedding planner Jamie Wolfer says "a tonne of people these days are doing first looks".
"It's because there are so many good merits to doing it."
And I'm one of them.
My partner and I are planning to see each other on our wedding day before I walk down the aisle.