Our collective obsession with the First Lady of the USA predates our current admiration for Michelle Obama and our, well, conflicting feelings about Melania Trump.
First ladies like Hillary Clinton, Jackie Kennedy and Eleanor Roosevelt have played a huge role in political and pop culture history.
They've become icons and role models, and some have even gone on to have their own political careers.
The FLOTUS has always been in the public eye, but Melania Trump's noticeable absence from the White House has people asking: what does the First Lady do all day, anyway?
The answer is pretty simple – she works a full-time job and doesn't get paid for it.
It's the ultimate 'women's work' that doesn't come with a pay cheque.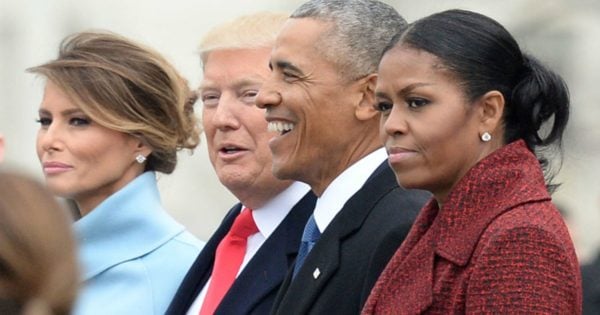 When a new President is sworn in his wife takes on the 'office of honour' role of the First Lady — which Jennifer Weiner described in a recent New York Times column as "fancy for 'you'll get nothing and like it'."
Weiner says it's a job few would sign up for.
"We've expected our first ladies to do it all, without benefit of a paycheck, or even a budget for clothing," she writes.