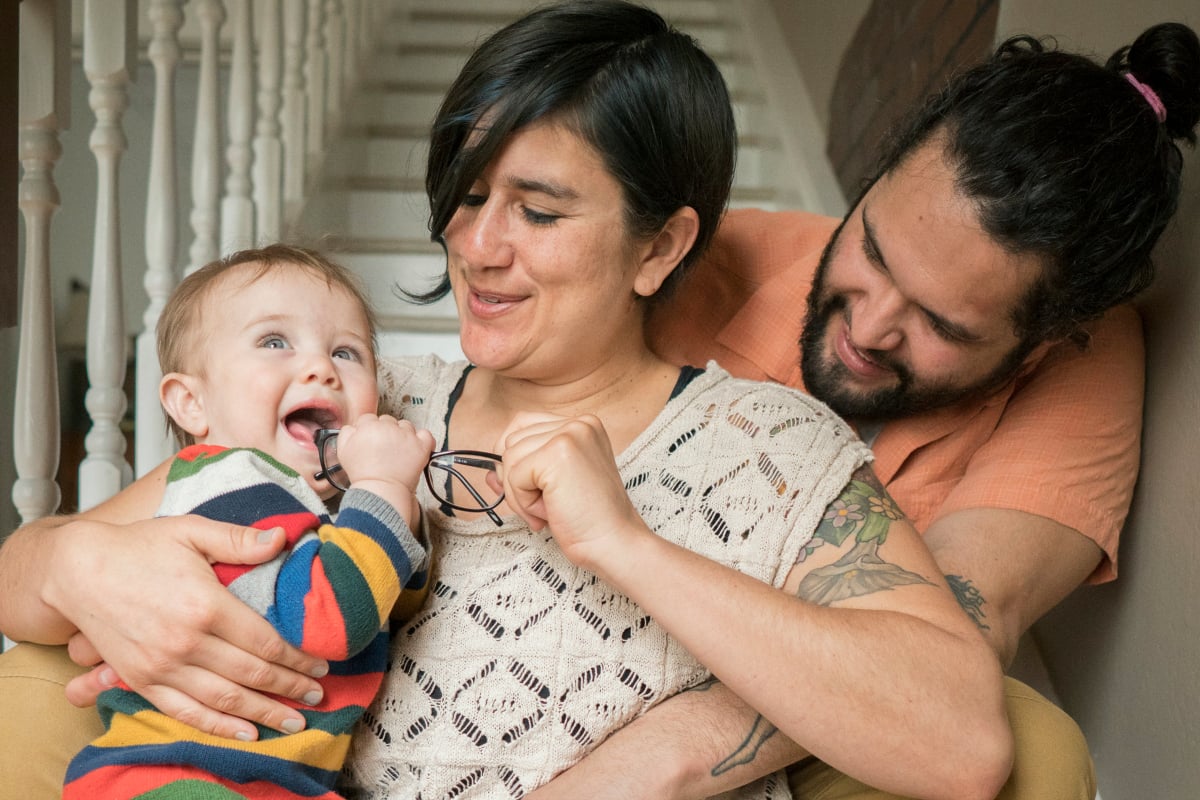 If the three little pigs had just done their research before buying or building their dream homes, they would have been far more equipped when that pesky wolf paid a visit.
We all know the story. Rushing in unprepared does not bode well – a huff and a puff and it all came crashing down for Pig 1 and Pig 2.
Choosing a barbecue and a Hills Hoist for the backyard is only the final flourish in the great Aussie dream of owning your own home. It's ironic, really, that before you can host a dinner party under your own roof there can be years of baked beans on toast.
But millions of people do it. They get there and agree that popping the celebratory champagne when finally clutching that front door key is worth it. So, what do they wish they knew at the start?
Mamamia spoke to a handful of people who've bought homes over the past few years, and did some research of our own, to help prepare you for that big leap.
1. Do I know the lingo?
Section 32, conveyancing, equity, capital gains…it's all fun and games until it comes time to sign a contract. Familiarise yourself with real estate terminology so there's no surprises down the track.
New homeowner Joely Mitchell, 24, and her partner Zeb Walshe, 25, said they had no idea you needed a conveyancer to settle things. "The real estate agent asked for our conveyancer's details and we had a massive freak out," Joely said.
"Turns out your conveyancer needs to look over the Section 32 for you and then does absolutely everything for you afterwards. We had no idea where to look to find a good conveyancer and what a reasonable price for everything was."
2. Am I serious about saving?
Joely and Zeb are living with his parents while they wait to move into their own home this month. "We were renting for about 18 months before we realised we needed to move back home to start seriously saving," she said.
"We assumed that when they say you needed a 10 per cent deposit, that was legitimately just 10 per cent of the house's purchase price. It was pretty depressing to find out all the other fees and charges and stamp duty that comes into the equation, which meant the saving took a bit longer."
Joely said it's been more than two years of "really hard saving" and budgeting. "We had weekly transfers into our savings accounts that were non-negotiable and untouchable," she said. "But to finally be able to put a sold sticker on a sign has made all of that hard work so worth it."