Tom Arnold seemed to want out of the jungle from the first day.
The veteran actor finally got his wish on Sunday night, when he was the first I'm A Celebrity Get Me Out Of Here contestant eliminated.
Raising his arms with joy in reaction to news he had been eliminated, Arnold didn't seem disappointed to leave the Channel Ten show.
In his post-elimination interview, Arnold told hosts Julia Morris and Chris Brown that it had seemed like he'd been in the jungle for a month and he felt good to be leaving.
"It was the strangest thing I've ever been a part of. Period," the 57-year-old said.
Known on the show for being "crabby", Arnold admitted that he struggled with the "intimacy" of living in close quarters with his fellow campmates.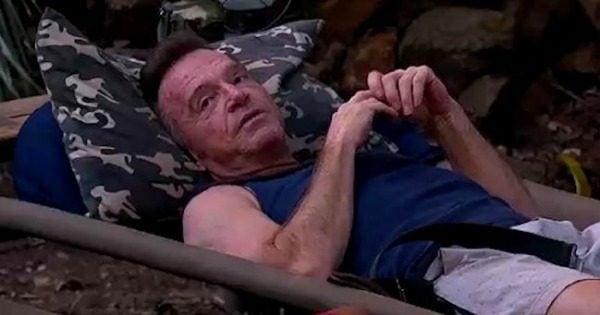 The veteran actor was not afraid to drop names, something viewers were quick to pick up on. Stars like Kevin Spacey, Ashton Kutcher, Sharon Stone were just a few of the famous faces he mentioned in conversations.
During Sunday night's episode he added two more names to the long list, telling Nazeem Hussain about his interaction with Hillary Clinton over a damaging video of Donald Trump.
The True Lies star claimed the Democrat had asked him to release footage he had of the then-presidential candidate using racist terms in outtakes of The Apprentice. It was a request he refused.
Arnold didn't elaborate when asked for more details by the hosts, saying he wouldn't release the footage unless he had permission from the show's staff who leaked it to him.
Viewers had a mixed reaction to Arnold's departure on Twitter, with some sad to see him go and others relieved.
Seeing how relaxed the comedian was to leave the jungle, it seemed no one was as happy to see Tom Arnold leave as the man himself.
A portion of the money raised through fans votes for Arnold will go to his nominated charity Camp Del Corazon - a group that provides a summer camp for children with heart disease.