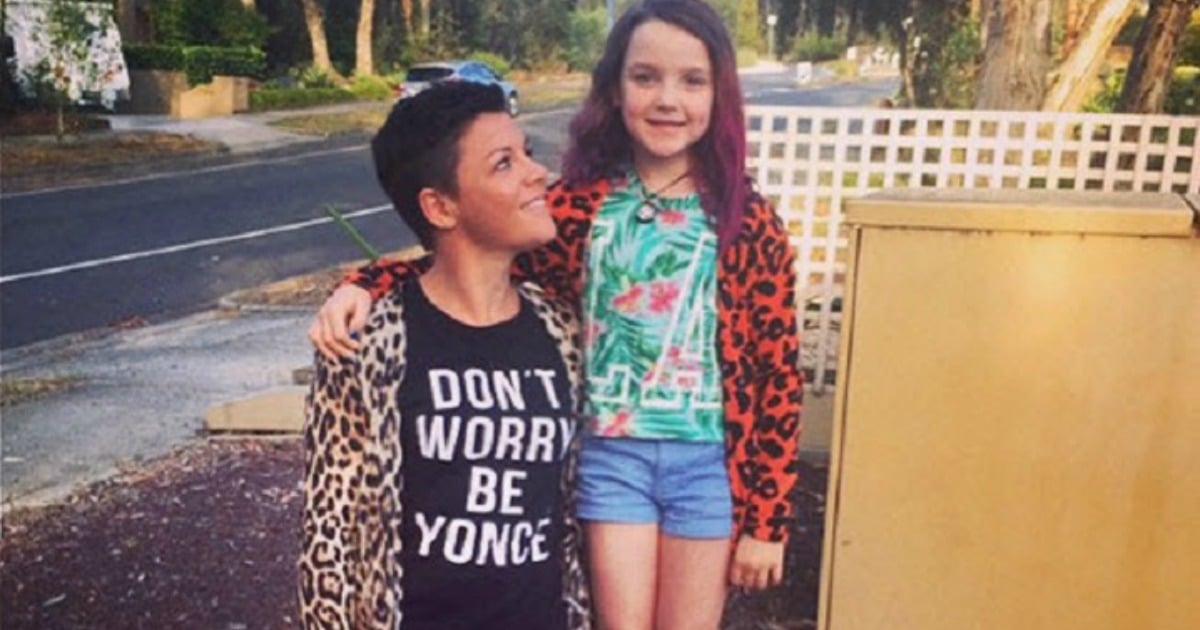 Be comforted by the fact you will definitely do better than I did on Odette's first day at school.
When my youngest spawn Odette first started school I was a MESS.
At the time I did a little research on how to prepare myself for the first day of school and found there was plenty of "how to prepare the child" crap but there was jack shit out there for the "anxious, hysterical Mother."
Watch Em discuss having a baby at 21 below (post continues after video).
So I thought maybe I would have a crack at writing a guide on how to survive the first day of school for Mothers and Fathers.
If nothing else I hope you find my guide a comfort.
Be comforted by the fact you will definitely do better than I did on Odette's first day at school.
Em's 8 point guide to your child's first day at school:
1. Get up early, find a nice private place and have your first cry before everyone else is up. This is the big one. You can really snot it up, heave and lay in the foetal position without emotionally scarring your children. May I suggest a pile of towels in the laundry as your cry spot, that has worked well for me over the years.
Note: Yes I realise how sad that sounds but can any of you really say you haven't ever once had a 2am breakdown that requires serious muffling?! This is the information I wish was given to me as a young Mother so I happily impart it to you.
2. Make sure you look amazing. But not too amazing as those kind of standards are hard to maintain and no-one likes a show-off. Pick a fabulous outfit, do your make-up and ensure everything is WATERPROOF. I mean get that synchronised swimmer shit, the stuff that wouldn't move during a hurricane in a wind tunnel during an earthquake.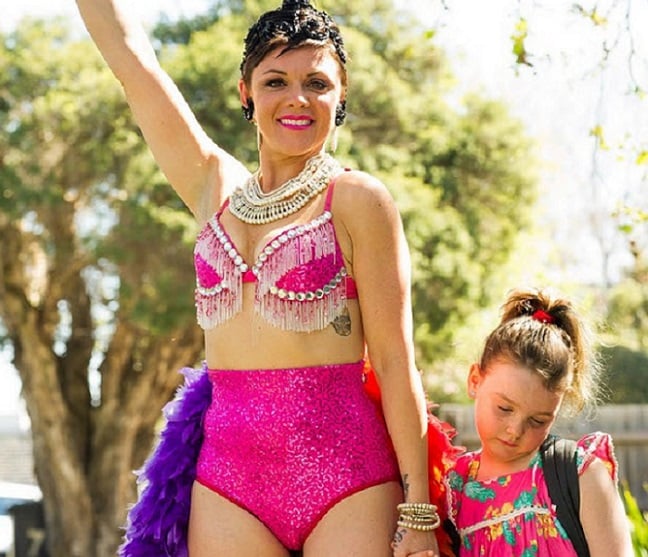 Note: I learned the hard way that you need to remove ALL the glitter from your eyes if you had a gig at a gay club singing on a podium the night before your child's first day at school. That shit STINGS and the other parents assume you are a lady who spends a great deal of time with a pole and or with money in your undies.
3. Once at school immediately try to win over the teacher. If he/she likes you best then he/she may play favourites with your child. You WANT the teacher to love your kid best, you just do. Everything is easier that way, yes I know this in unethical but I don't give a fuck, I wanna see you FIGHT for that teachers love.