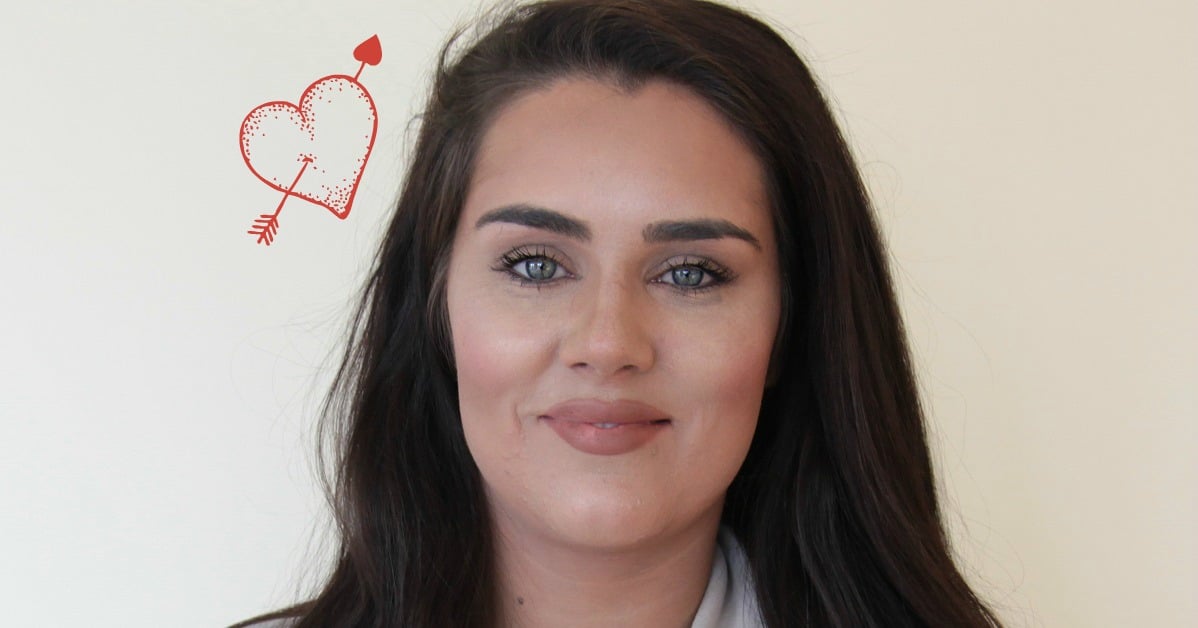 Watching First Dates tonight?
Of course you are. It's the Channel Seven dating show that we're all suddenly obsessed with.
"They're not, like purposefully mismatching couples to see them get brutally embarrassed on TV. They match couples that actually go together. So, when you're watching it, you are really rooting for them to fall in LOVE." Rosie Waterland says.
So we thought we would ask someone who knows what's really goes on behind the scenes.
Stephanie, 24, is the break out star of First Dates. And this week on The Binge, she joined Rosie and Laura, and they very quickly formed a mutual appreciation society.
So why did she sign up?
"I heard of it on Twitter. And I was like – why not? I'm single and ready to mingle. I'll get my face on TV, have a bit of fun. Go to Sydney…And it actually ended up being the best thing I ever did. It was soI'm single and ready to mingle cool."
Listen to what Stephanie has to say about the show here:
What didn't we see onscreen?
"The filming did take about a day… because they had to time everything so you would be on the right date, at the right time, with the right person… So there were a few interviews and a few post interviews. There was just a lot of downtime really. I actually filmed my first one, and obviously it was unsuccessful, so I went home to Melbourne. And then I got a call saying they wanted me back."
"I did make a few friends while I was there and none of those girls had been asked back."
Watch Stephanie's first date here:
"All the boys and girls are completely separated, it's very like, you know full FBI. I had no idea who I would be dating until he walked into the restaurant."
"I took my own clothes, the producers just say be yourself and have fun with it."