"I'm not sure how much more awkward this show can get after the first season," I laughed as I sat down to watch the newest season of Channel 7's real-life dating show, First Dates.
Turns out I was wrong, okay? I'm happy and willing to admit that much.
The show is back with a whole bunch of new daters ready to find love… in a fake restaurant surrounded by "discreet" cameras hidden in bushes and pot plants and stuff.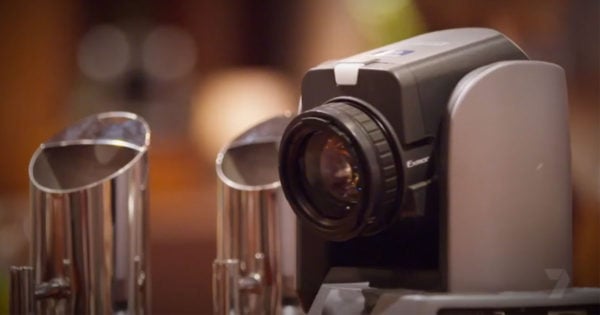 Before we go on, I need to write a very, VERY important disclaimer: there's a whole heap of awkwardness ahead.
You may or may not die a little inside. Just take note.
Okay, let's do this.
First up, we meet single mum Lisa. She seems normal enough.
She's a "hot single mum" and all she wants is a guy with a decent-sized penis, okay?
She specifically says "no little cocktail frankfurters, thanks very much" which, quite frankly (LOL) is something I've always wanted to type.
#LifeGoalAchieved.
Rosie Waterland and Laura Brodnik discuss the very best parts of First Dates The Binge:
She's been matched with Ryan, an ex-army guy who says he's the "real life" James Bond.