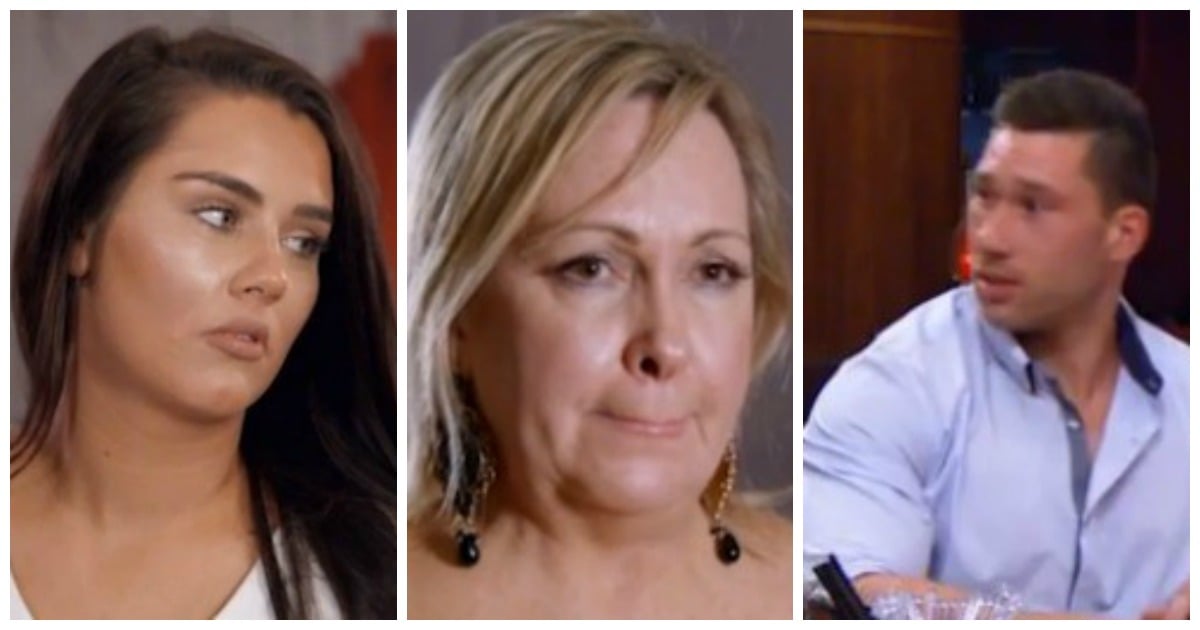 Going on blind dates is terrifying, but watching people go on them? That's just delicious.
First Dates is the most cringe-worthy show on TV, which makes listing its awkward moments quite the task, but we gave it a red-hot go.
Watch the preview for episode 2 of First Dates here. Post continues after video.
Here are the top jaw-clenching moments from Episode 2:
1. Sean tells us how girls make him really nervous, which is awesome because he's about to go on a date with Dee Dee, a woman who is practically a walking advertisement for Invisalign.

I'd go into epic detail about Dee Dee's impeccable bone structure, glossy hair and flawless calve muscles but I'm too busy being blinded by her pearly whites. I'm excited for this date.
2. Sean is appropriately flabbergasted by Dee Dee's radiance, and spends the first few minutes of the date pondering how her genes did the thing they did.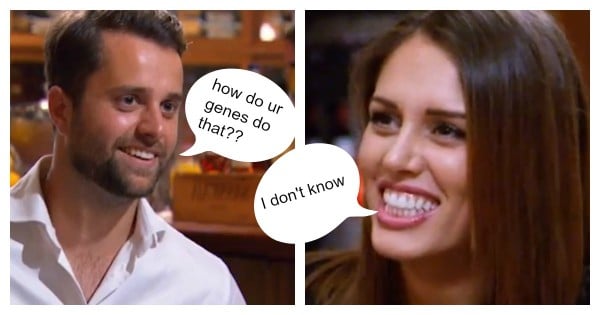 3. Stephanie says her best friend is a makeup sponge. I also do not know what to do with this information.
4. Oh look, a topless waiter has arrived.