You know when you've been waiting for something to happen for SO LONG, and then when it finally happens, it's kind of… well, it's kind of disappointing?
That's what happened to me during tonight's episode of First Dates.
For the first time, we saw a lesbian couple attempt to find love on the dating show, but it ended in disaster. It was truly devastating to watch.
This is Renee.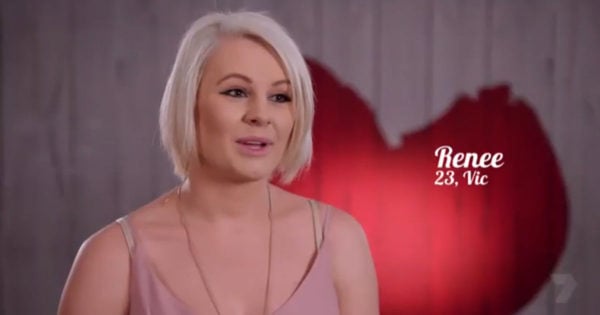 She's 23, has dated both guys and girls, and doesn't drink, so she orders a "water on the rocks".
Renee seems like a pretty great gal, to be honest.
She's set up with 23-year-old Aimee, an ex-fashion model who is the actual definition of "a bundle of nerves".
This is her:
Sorry, no, wrong picture. My bad.