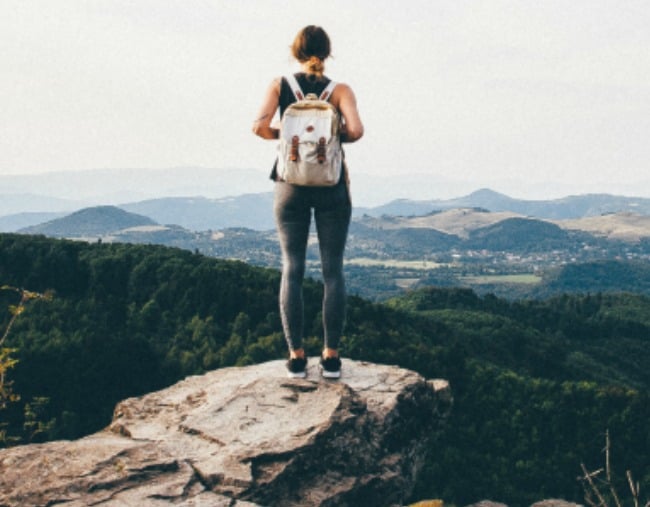 First dates are always a lil' bit awkward.
But this one was also, erm, life threatening and newsworthy ¯\_(ツ)_/¯ .
You see, on Friday a Queensland woman named Sarah Wylie went on a first date.
Sarah and her date decided to hike up Mount Tibrogargan, a notoriously dangerous part of Queensland's Glass House Mountains.
As far as first dates go, it was all running smoothly.
THEN IT HAPPENED.
On her way back down the mountain, Sarah slipped on a loose rock. Her reflexes kicked in and she reached for a nearby tree. But instead of grabbing hold of a smooth surface, Sarah's hand hit a sharp stump, causing a huge gash.
Thankfully, a bunch of off-duty firefighters were right behind the 23-year-old and her date, and they quickly came to her rescue.
Then… her date abandoned her.